Myo Yim, Rajah Street, Walker Books Australia, March 2021, 32 pp., RRP $25.99 (hbk), ISBN 9781760651480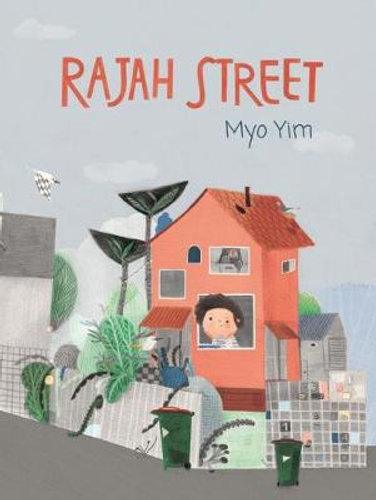 Another fabulous picture book from Walker Books: a charming story about Junya who longs every week for the garbage truck to pass his house on Wednesdays. As he waits at the window his imagination makes the activities in the street extra fun such as a big dog he is sure is a lion, and the skateboarders whom he hopes might bring some waves and real surfers.
The highly skilled illustrations in a child-like style include a map of Junya's street and interiors of his home, and detailed endpaper maps of his suburb.
Highly recommended.
Suitable for ages 3-6.
Reviewed by Elizabeth Douglas