Charles Hope, Power Up!, Wild Dog Books, July 2021, 32 pp., RRP $24.99 (hbk), ISBN 9781742035918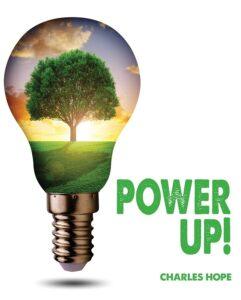 This information book sets out to explain the different ways electricity is made. It starts by explaining why it is needed, what it is used for, and the difference between power and energy. It looks at how human beings have used energy throughout history, and how the industrial revolution ramped up energy usage in Europe and North America. Next, the different kinds of energy sources are detailed, including pros and cons of each. This includes some lesser used sources such as tidal and wave generators. Lastly, the book has a double page spread on climate change and then one on what the future of power might be.
This book is obviously promoting the use of renewable energy sources to help address climate change, so will be a useful source in primary schools where this is studied. My main concern is that there is a page that sets out the full life cycle of fossil fuels, from the mine to the power point, but there isn't one for renewable energy sources. Materials for solar panels and wind turbines are also mined, and some of the methods of production produce harmful by-products. It would be more useful and balanced to have both life cycles laid out. Apart from that, the only other comment is that the graphic and book design aren't as strong as some other information books on the market.
Overall, the book is factual and lays out information clearly and simply. It would be accessible to the primary school audiences it is aimed at. Suitable for primary and public libraries.
Reviewed by Rebecca Kemble