Kellie Byrnes (text) and Rachel Tribout (illustrator), One Remarkable Reef, State Library Queensland, December 2020, 32pp., RRP $ 24.95, ISBN 9781922467034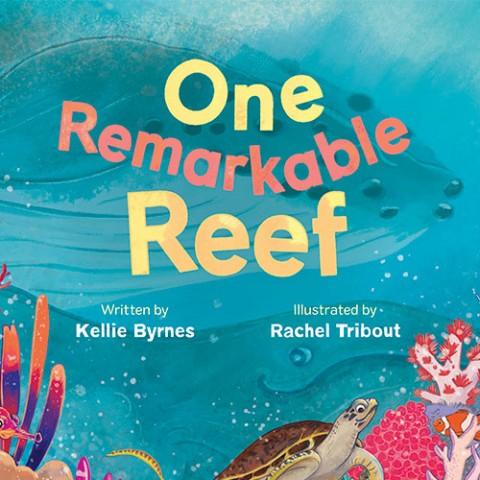 Set in the deep blue waters of a reef off the coast of Queensland, One Remarkable Reef is a counting book of marine creatures dwelling in the reef. Set in rhyme, the book explores ten reef inhabitants from clams to coral to sea cows and one squawking seagull above it all. The tone is uplifting and rhythmic, celebrating the vibrancy and variety of the reef. The illustrations are beautifully bright and detailed, perfect for pre-schoolers to learn the different species, while also practicing their counting. The front endpapers offer an identification chart of many of the species in the book, while the rear endpapers offer five additional vulnerable reef species, with their names.
A vibrant celebration of a remarkable reef.
Reviewed by Pam Ueckerman