Penny Jaye (text) and Alicia Rogerson (illustrator), One Potoroo: A Story of Survival, CSIRO Publishing, August 2021, 32 pp., RRP $24.99 (hbk), ISBN 9781486314645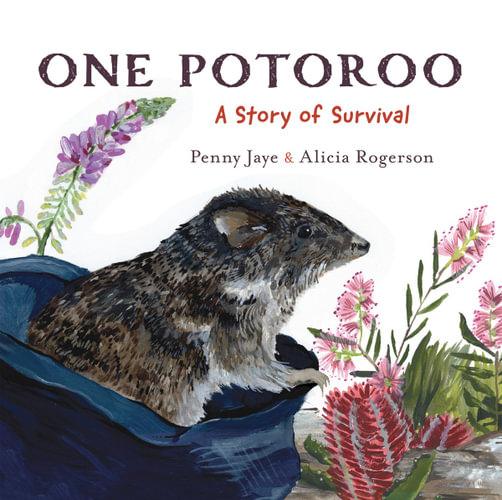 After a bushfire destroys his home, Potoroo is frightened and injured. Soon, he is scooped up and taken to an unknown place to recover— but what will happen when he's better, if there's no home to return to?
One Potoroo is an engaging read with a lot of heart. It tackles the challenging topics of bushfires and conservation with grace and compassion, in a way that's still engaging for younger readers. Readers are thrown into the Potoroo's plight and recovery— we can learn a lot from his resilience.
The striking nature of the illustrations support the emotions of the story. They immerse the reader in the scenery of the West Australian bush, making us feel that we're right there caught up in the tense predicament of this brave marsupial.
A story of hope, compassion and overcoming, this book is a great resource to start important conversations about the environment.
Teacher's notes are available on the CSIRO website.
Recommended for ages 6-9 years old.
Reviewed by Sarah Stivens