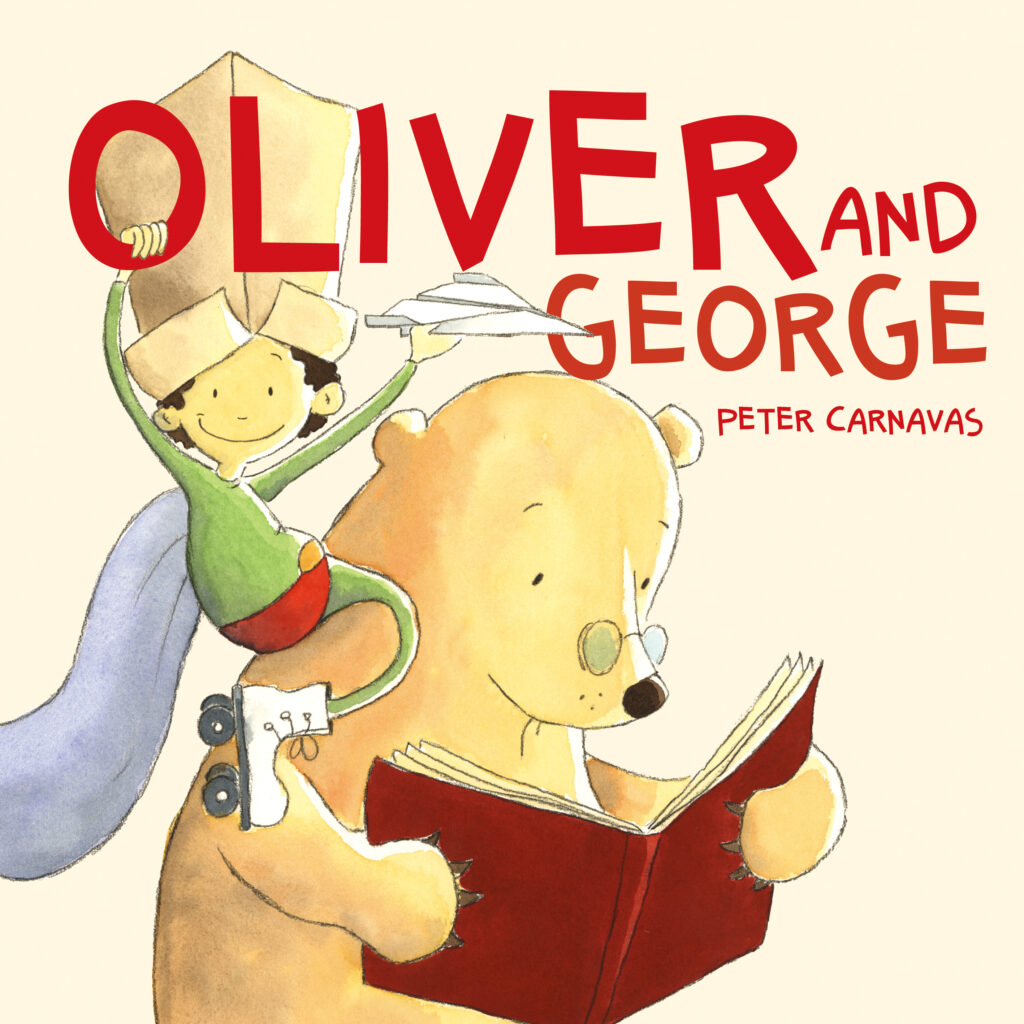 CARNAVAS, Peter Oliver and George New Frontier, 2014 unpaged $24.99 ISBN 9781925059083 SCIS 1676323
Oliver and George delivers all that I expect from Peter Carnavas: his picture books embody emotion.  In his latest offering, every child will recognise the impatience of Oliver, all dressed up and bursting for play, as he waits 'a minute' for George, the bear, to be ready.  But George is reading a book and is unflappable, despite intense provocation from Oliver – until Oliver does the unforgivable!  It is no surprise that the ending is a delight for book lovers.
Sketched and filled in with watercolour, the winsome characters of Oliver and George are large against a white background enabling readers to focus on the characters and their interaction.  Anticipation and humour are built up with simple word choice, ironic play between visual and narrative elements (watch the eyebrows for clues), the use of anticlimax, and selective use of dynamic font, culminating in great read aloud appeal.  A clever use of endpapers visually bookend the story.  This is a charming, playful book that will resonate with both children and parents alike.  Ideal for ages 3- 8.  Teacher's Notes are available on the New Frontier website.
reviewed by Debra Tidball