Philip Bunting, Not Cute, Scholastic Australia, July 2020, 32pp., RRP $17.99 (hbk), ISBN 9781760972387.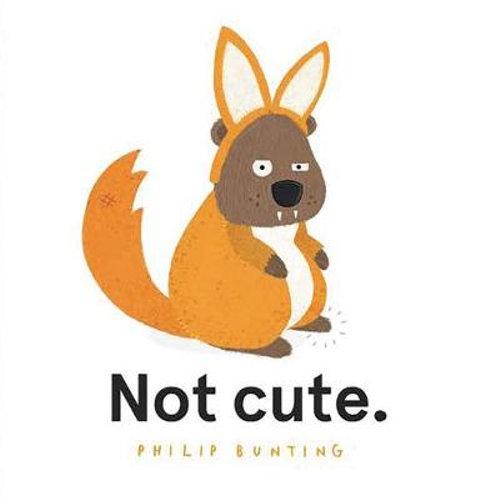 Not Cute is the latest offering from author and illustrator, Philip Bunting who wrote and illustrated Mopoke, Koalas Eat Gum Leaves and Kookaburras Love to Laugh. Not Cute tells the story of Quokka, who happens to be a very cute Quokka. But Quokka is not happy with being described as cute, not one bit. Quokka would much rather be dangerous, scary, or ferocious. 
The book's message is gently timed. As Quokka tries and fails to be perceived as anything other than cute, his annoyance escalates. Finally, he does something truly regrettable. The end pages include a quote from fable teller Aesop, "The stubborn listen to nobody's advice and become a victim of their own delusions". Combined with Quokka's tale, this might be a great talking point to encourage children to think about the intended and unintended consequences of their actions.
Like Philip's previous books, Not Cute showcases his unique and instantly recognisable illustrative style. Not Cute is a short and very readable book for early readers. Including cheeky visual elements and text, this book is likely to become a firm favourite with young children (aged 4+ years), especially those who don't enjoy being described as cute.
Reviewed by Anne Varnes