Jane Martino (text) and Annie White (illustrator), Noisy Tom, Penguin Random House, March 2021, 32 pp., RRP $19.99 (hbk), ISBN 9781761040078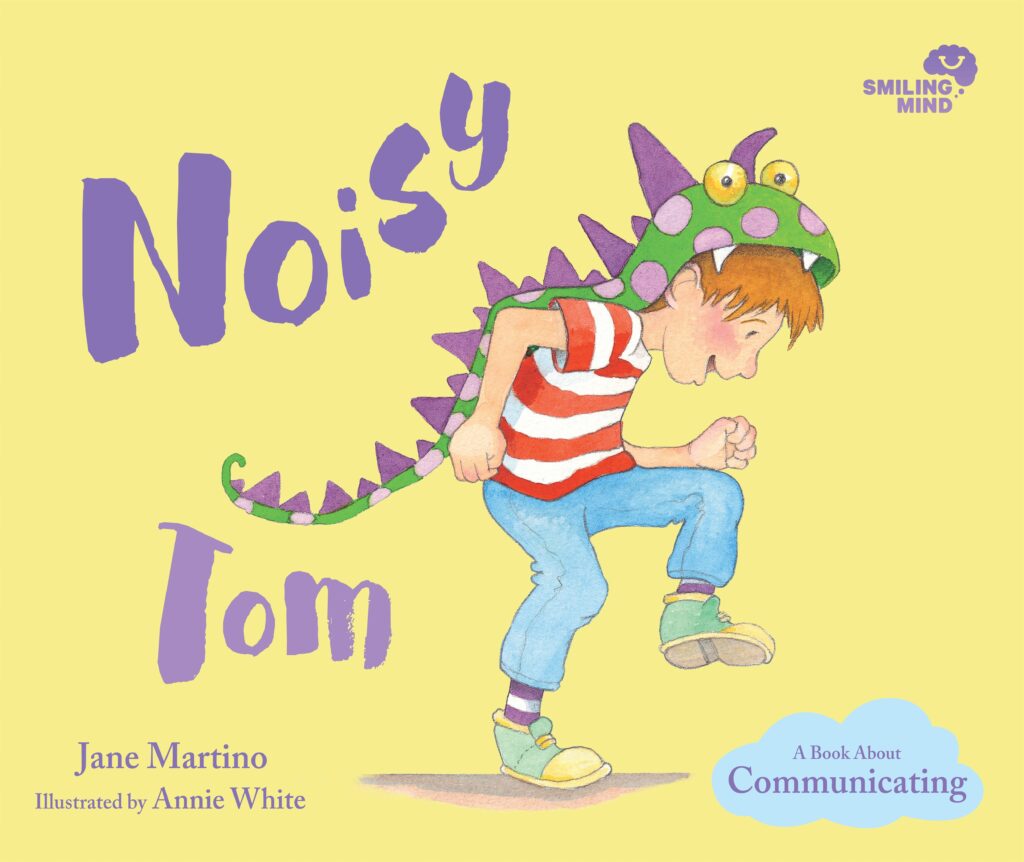 Noisy Tom is the third book in the five-part mindfulness series, developed in collaboration with Smiling Mind, Australia's leading not-for-profit organisation in the pre-emptive mental health space. Following on from The Thank-you Present, which focuses on showing gratitude and giving rather than receiving and Super Me, celebrating individuality and community, Noisy Tom is a book about communicating and all the different ways that people express and demonstrate their feelings.
On the way to the park, Tom claps and dances and chatters and skips.
He's feeling excited.
He can't wait to get there!
But Dad is sooooo slow.
Tom just loves to make a noise! When he plays, he is a whirlwind of activity – stomping, clapping, thumping, and chattering. He can't help it, it's just the way he expresses his feelings.
As the story unfolds and Tom goes about his day, he notices that everybody is different: some people are noisy, and some are quiet. He stares in wonder at the humming boy on the top of the slide and the silently smiling girls on the swing. It is hard for Tom to guess how other people are feeling when he is used to showing his emotions through big, noisy gestures but his Dad is proud of him for noticing and this gives Tom an enormous sense of pride.
After much excitement, movement and noise, Tom returns home to his mother and greets her in the only way he knows how – tumbling into her arms with shrieks and squeals of joy. Tom learns that although others express themselves differently, his voice and his way of being in his body is exactly right for him.
At the end of the story there is a suggested meditation, an activity, and a set of thought-provoking questions, all centred around showing feelings and the different ways in which people can be in their own bodies and the world. With many primary schools already using the Smiling Mind App or similar mindfulness programs, this book is a fantastic way for parents and teachers to engage pre-school and primary aged children in mindfulness practice.
Reviewed by Lisa Hoad