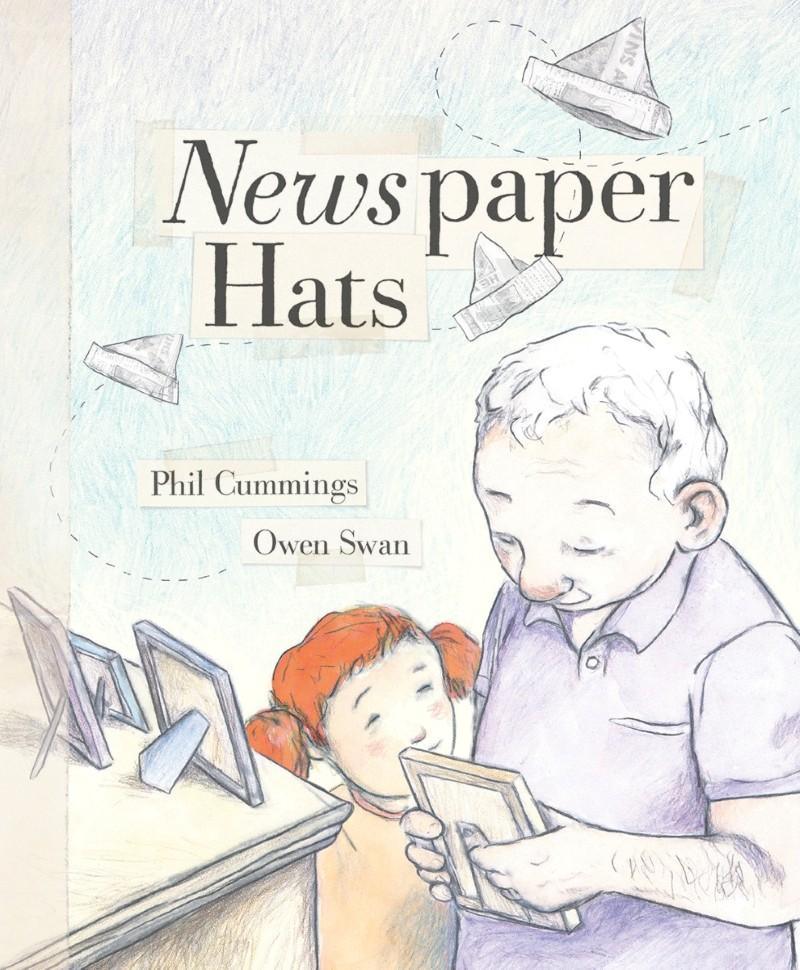 Phil Cummings (text),  Owen Swan (illus.),  Newspaper Hats,  Scholastic,  1 July 2015,  32pp.,  $24.99 (hbk),  ISBN 9781743622544
This most powerful and moving book shines a light on a child's reaction to the sometimes uneasy reality of our ageing loved ones.  Georgie visits her grandfather in a nursing home and is at first dismayed at his inability to remember her.  She quickly taps into his hold on the past by encouraging him to create paper  hats from his hoard newspapers.
The controlled palette illustrations are so hauntingly beautiful they could stand alone.  So thoroughly Australian and unflinching in their honesty they propel this beautifully authentic text to an uplifting conclusion.
With end papers reflecting the news of bygone eras and instructions for the actual hat making, this treasure of a book has it all in spades.
Highly Recommended.
reviewed by Chris Dayman