Katrina Germein (text) and Tom Jellett (illustrator), My Dad Thinks He's Super Funny, Walker Books Australia, July 2021, 32 pp., RRP $24.99 (hbk), ISBN 9781761042119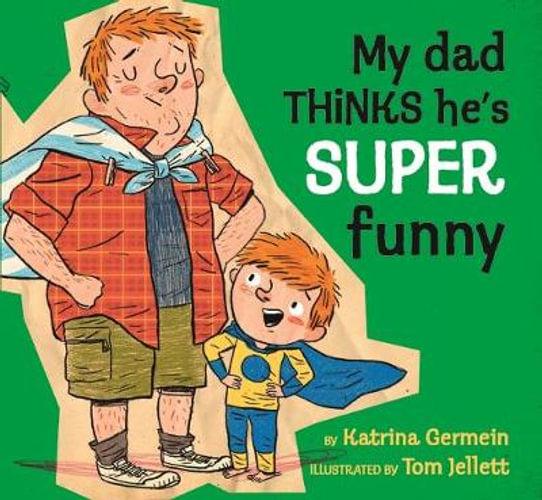 This is the third title written by Germein and illustrated by Jellett in the My Dad Thinks He's Funny series. I haven't read the previous two, but I believe they are very popular.
Basically, it's a series of dad jokes, with colourful cartoon-like illustrations, which suit the tone of the book. The father doesn't miss an opportunity to crack a joke, or make a pun, and there is much groaning, cringing, and eye-rolling by his family. Some of the puns will need to be explained to a younger audience, but I think older children will find them hilarious.
Although this book didn't 'float my boat', I'm sure that it will appeal to a wide audience.
According to Walker Books, this book is recommended for ages 5+ years.
Reviewed by Gaby Meares