Anita Zurbrugg, My Brother is an Alien, Ocean Reeve Publishing, December 2020, 34 pp., RRP $34.09 (hbk), ISBN 9781925935790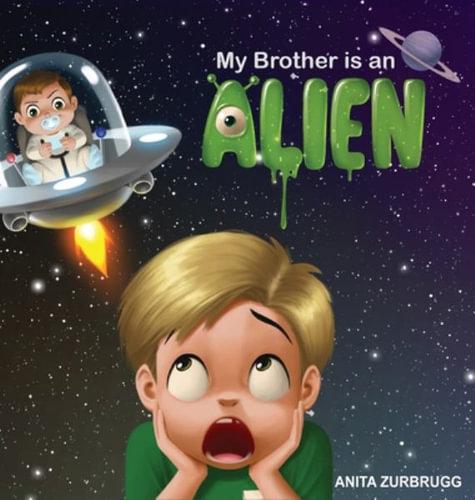 When a baby brother arrives in the house, some weird changes come with him. Odd behaviour, strange smells and an unintelligible language must surely mean that this brother is an alien.
In this delightful picture book for young children, Anita Zurbrugg cleverly captures the uncertainty that a change in family dynamics brings to its members, especially an older sibling. Written in direct rhyming text, My Brother is an Alien is almost a singalong story with its humourous references delivered in an empathetic voice.
However, the real standout in this book is the quality of the illustrations. They are beautifully rendered, and Anita Zurbrugg certainly has a knowledgeable eye for colour. The characters are also very engaging; their highly animated expressions and page-filling proportions bring the reader right into the story.
My Brother is an Alien is a read-out-loud, laugh-out-loud fun book; a wonderful reading and listening experience for young children.
Reviewed by Jennifer Mors