Roger Hargreaves, Mr. Tickle, 50th Anniversary Edition, Penguin Random House, March 2021, 40 pp., RRP $16.99 (hbk), ISBN 9781761042157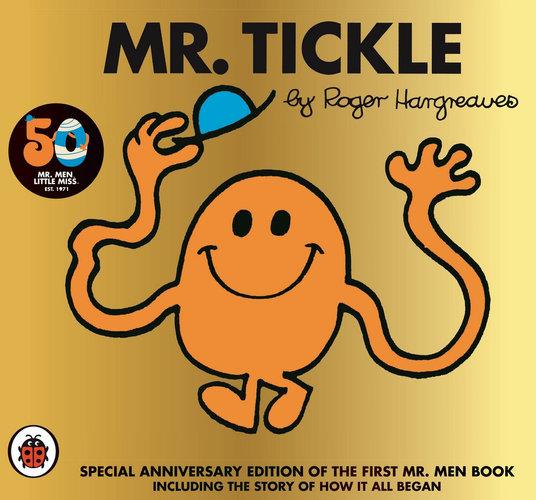 Fifty years ago, a little boy asked his father what a tickle looked like. The subsequent drawing kick-started Hargreaves' famous Mr. Men and Little Miss series, making him Britain's third best-selling author of all time, having sold more than 100 million books. This golden hardback edition of the irrepressibly giggly character, Mr. Tickle will delight a new era of pre-schoolers. Today's reader benefits from a bonus backstory written and illustrated by Hargreaves' son, Adam. True to the picture book style of the day, text is word-rich and descriptive. Bold, brightly coloured 'pop art' style graphics are in perfect page balance and encourage classroom exploration of primary colours.
Picture content may prompt discussion on clothes and jobs of the 1970's and the story lends itself well to interactions between carer and child.
Did you know that the combined spines of a complete collection of original Mr Men paperbacks creates a special message along the bookshelf? For all your favourite characters head to the official website.
Reviewed by Liz Anelli