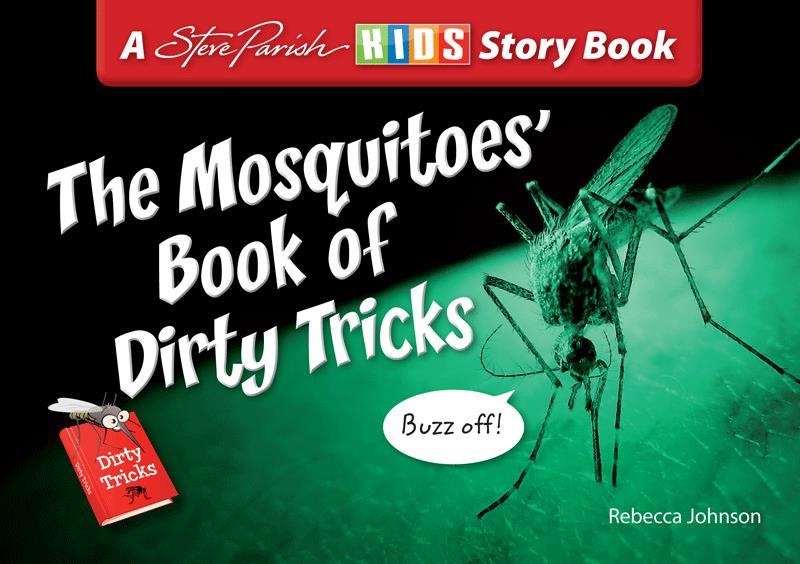 JOHNSON, Rebecca (text) Steve Parish (illus.) The Mosquitoes' Book of Dirty Tricks Pascal Press (Steve Parish KIDS), 2013 24pp $5.95 pbk ISBN 9781922123848 SCIS 1655450
This little science book about the life cycle of mosquitoes uses the clever device of masquerading as a mosquitoes' handbook.  The typed text is in a notebook style overlay of Steve Parish's full page beautiful, clear, close up photographs.  Narrative speech bubble asides from a cartoon mosquito and hand drawn notes over the photos add another layer of engagement.  This is such a fun book to read, children will not even notice that they are getting a biology lesson.
I felt the handbook device lead to a couple of clunky sentences, but this limitation was certainly outweighed by the entertaining way the information is presented – by the way, did you know it is only the female mozzies that buzz and bite?  With a glossary at the back and teachers notes outlining how the content fits with the National curriculum in the front, this book is a must for the primary school library.  Downloadable worksheets are available on the publisher's website.
reviewed by Debra Tidball