Debut author, Cheree Peters muses on the origins of her first book, Time Catcher, and reflects on her writing process. Thanks Cheree for giving us your time and your insights.
Like any sane person, I always find myself coming up with scenes in my mind, replaying them over and over. Amongst the countless scenes is one where the idea for my book first started.
I began writing 'Time Catcher' in 2014, thinking it was the only logical thing to do after completing my creative and professional writing degree. I picked one of the 'scenes' from my mind that had stuck with me: the idea of a character whose memories are reflected through their dreams. The story grew from there.
I wanted to create my own world that had its own place in time while still having connections to the world we live in today. I didn't want it to be a complete dissociation from today's world so I tried to make it a mutation of past, present and potential future aspects of society. I loved being able to create my own place in time and how this then influenced the way I developed certain characters.
I found it really interesting the way the environment I had created affected the way I wrote characters and indeed, the storyline. It made me think more about how the world around my characters would affect them and the situations they were put in.
Along with creating my own world, I wanted the language to show different aspects of society.
Language was a really important tool I used to show how my main character slowly develops her own identity. I also loved finding my own writing style which is a funny thing to reflect on when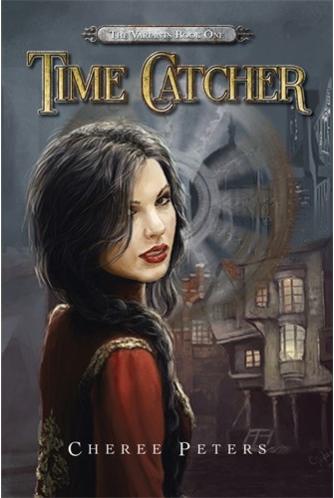 rereading it.
For no particular reason, I've always found I do my writing chronologically because, for me, I like how the story grows and develops as it moves along. This definitely worked well for me when writing 'Time Catcher' because I had certain plot points I wanted to reach but getting there felt really natural as I wrote each chapter. Funnily enough, however, the only scene I wrote ahead of time is one of my favourites in the book.
Writing my first book was one of the hardest experiences I've gone through because of the time, and more importantly, the mentality it took to stay with the story. This made it so rewarding though because I was always excited to write the next sentence, the next chapter. The exhilaration it gave me is something I can't shake and the passion it left with me is irreversible.