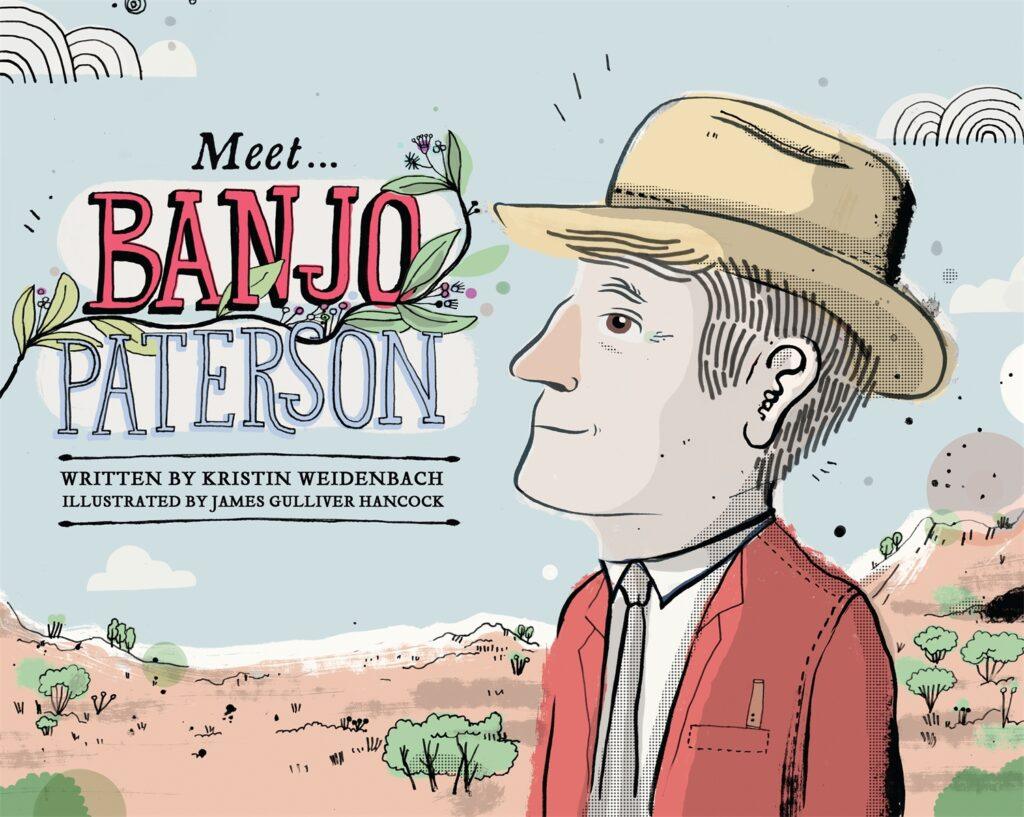 Kristin Weidenbach (text) James Gulliver Hancock (illus.) Meet … Banjo Paterson Random House,  1 April 2015,  32pp., $24.99 (hbk),  ISBN 9780857980083
There have been six previous titles in the Meet … series, including Meet …Captain Cook which was shortlisted for the 2014 Eve Pownall Award. This one is written by the author of Tom the Outback Mailman, which won the 2013 Eve Pownall Award.
It relates the life of Andrew Barton Paterson from his country boyhood to his success as a poet. Although it mentions his career as a lawyer in Sydney, the text concentrates on his success as a poet with his famous bush ballads. It is only when reading the timeline at the back of the book that the reader discovers that "The Banjo" also worked as a journalist, a war correspondent and as an army captain during World War I.
The illustrations are in a muted colour palette with mainly greens, a reddish orange, beiges and browns and mauve. Grey and black are used to depict city scenes with black outlining used in many pictures. This colour scheme is not unattractive but does not have the energy and vibrancy associated with action poems such as 'The Man from Snowy River' nor does it accurately reflect the colours of the Australian landscape, either in the mountains or the outback.  However, this is the first of the series to discuss an Australian author so is a welcome addition to the line-up.
reviewed by Lynne Babbage