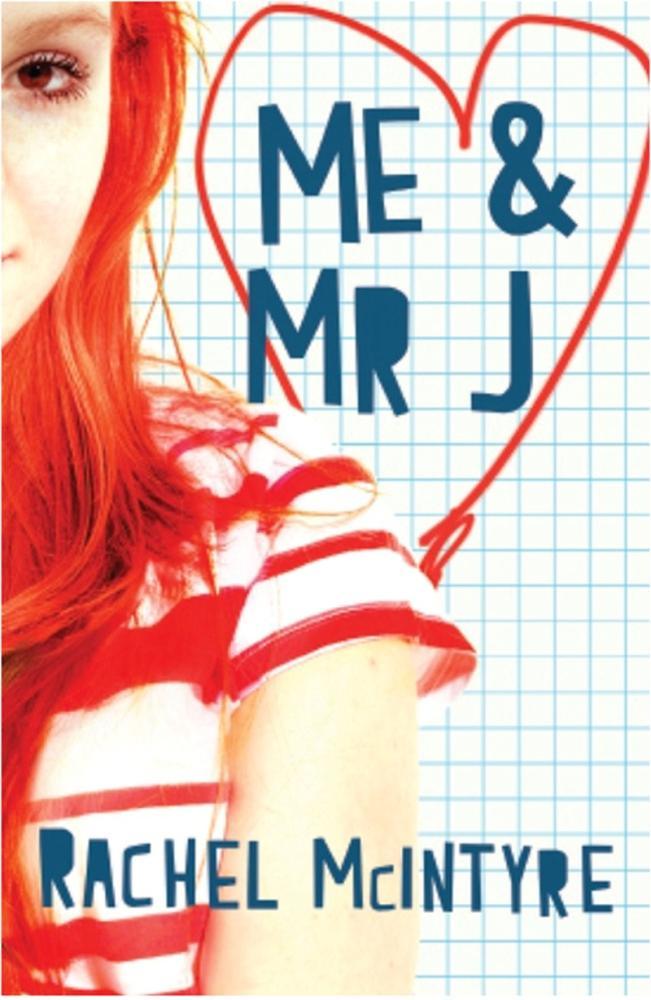 Rachel McIntyre, Me & Mr J,  Hardie Grant Egmont (Electric Monkey),  1 August 2015,  313pp.,  $19.95 (pbk),  ISBN 9781405273442
Lara is red-headed.  That fact alone seems to have initiated the intense bullying she receives at school. Name-calling, physical abuse and cyber-bullying are regular parts of Lara's day.  At home, things are awful as well, with money tight and her parents fighting all the time. Enter Mr Jagger, the new English teacher, and suddenly Lara has someone who understands her, values her and – wait a minute – really likes her. Likes her so much that, even as the bullying gets worse, he takes more and more of a shine to her until their relationship has crossed the boundaries. Of course, it all comes to a head when they're found out and Lara's family move her away while Mr J finds that his career as a teacher has been very short lived indeed.
I've got concerns about this book. Maybe I'm reading too much in to it but an affair between a teacher and a girl who's just turned 16 is more than just 'wrong' or 'illegal'. The final chapter has Lara agreeing that their relationship wasn't a good thing and Mr J didn't really love her, but it's unconvincing. We hear that she has another boyfriend now and that all is well, and that Mr J has been duly punished for his unlawful actions. With so much in the media about teacher/student relationships, I'm not convinced that the ethical issues are explored enough in this book. The extreme bullying that Lara encounters – including being held down, stripped and videoed with naked breasts for YouTube – that is only noted by Mr J, but is severely underplayed. Lara makes jokes about it, Mr J doesn't report it, the perpetrators get away with it until the end of the book where they are 'excluded' from school and elite sporting teams. Overall, this is an uncomfortable read about topics that need much more serious attention.
Reviewed by Pam Harvey