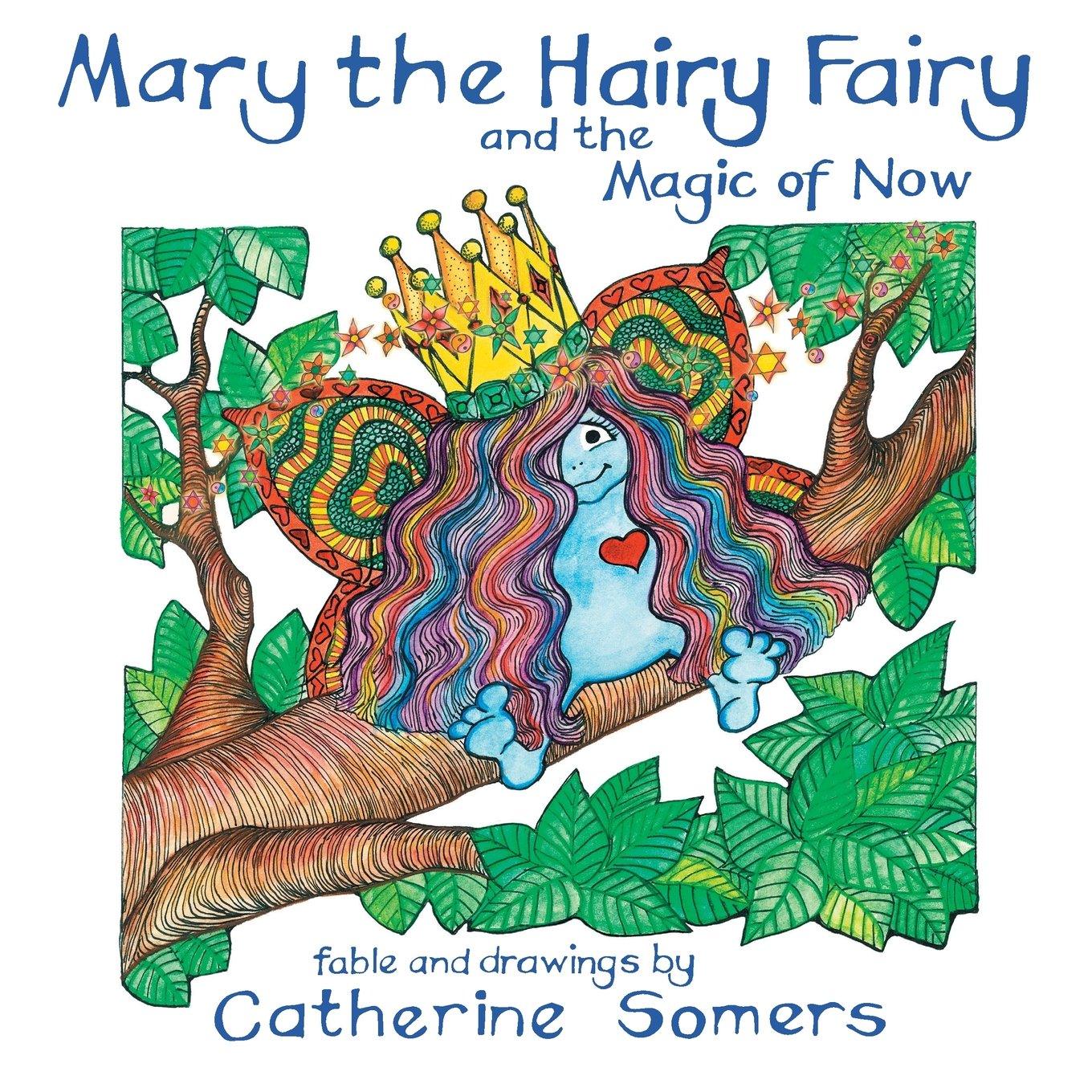 SOMERS, Catherine Mary the Hairy Fairy and the Magic of Now Spellwear Pub, 2014 unpaged $29.99 pbk ISBN 9780992294809
This fable shares the story of Mary, a fairy born with long colourful locks into a family of hairless bald, pink and shiny fairies.  Mary is teased and outcast for her physical traits which don't conform to the Unhairy Fairy ways.  Whilst the Unhairy Fairies have wings they choose not to fly and instead like to stay within the apparent safe confines of their treetop home.  In contrast Mary feels a tingle in her wings and with little reason to stay, leaves the only home she's known seeking a place where she can feel free.  On her travels she encounters a group of friendly Hip Hairy Fairies with colourful manes, mohawks, buns and bouffants, but no fairy wings to fly.  When disaster strikes in the form of a downpour and threatens the safety of the Unhairy folk, Mary rallies her new hip hairy friends to rescue them.  The act of the rescue sees the different types of fairies all come together.  Hairy and bald, with wings and without.  Together they celebrate their safety and embrace each other's differences.
Woven into this fable is the message of self belief, confidence and having a positive outlook.  But it also highlights the importance of belonging and feeling safe.  Rhythmic language and song provides an engaging read for the younger reader and the inclusion of a Magic land map and glossary of unfamiliar terms helps create interest for older picture book lovers.
reviewed by Kerri Bennett