Giles Andreae (text) and Guy Parker-Rees (illustrator), Love from Giraffes Can't Dance, Hachette, January 2021, 32pp., RRP $14.99 (hbk), ISBN 9781408364833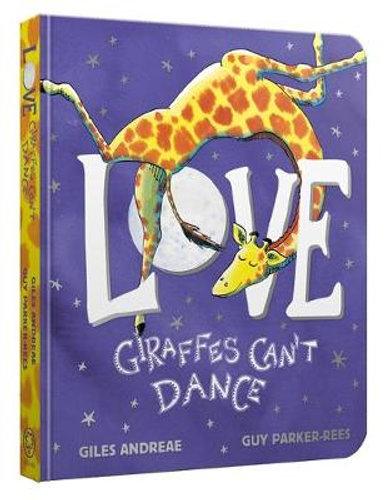 This lovely little hardcover book, a follow up to the ever-popular Giraffe's Can't Dance, is a perfect gift for any early reader to be shared with a loved one.
Love can make you do many things, like somersault, skip and boogie. It can allow you to hear music in the shining stars and make your heart sing joyfully. But, of all the things to love, Giraffe says the very best is you!
The flow of language in this rhyming picture story is relaxing and mesmerizing. When I sat down to read it with my four-year-old son at bedtime he snuggled deeper into his cushions and delighted in the colourful and comical illustrations of Giraffe, who twirled across the pages.
A story about the delights of love and the joy it can bring. I recommend it as a thoughtful gift for a loved little reader.
Reviewed by Katie Mineeff