Lauren Briggs, Little Pago, Boolarong Press, September 2021, 32 pp., RRP $19.99 (pbk), ISBN 9781922643001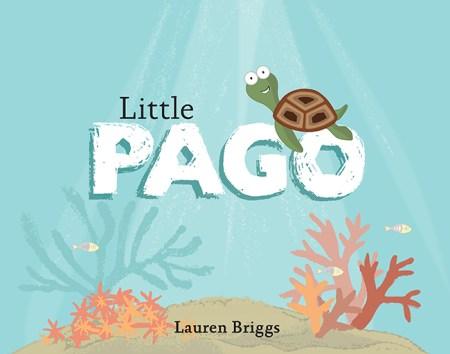 Little Pago tells the story of a baby sea turtle and the dangers posed to it by the plastic waste found in our oceans. Although their preferred diet is sea grass, seaweed, plankton, kelp, and jellyfish, it is easy for Little Pago to mistake plastic bags, straws and balloons for food. Fortunately, Little Pago has friends who recognize the plastic for what it is and warn him off, except for the plastic bag in which he gets trapped. He is rescued by a small human and returned to the sea.
While the story is quite simple, the accompanying teacher notes and art activities are extensive. It is in the notes that we are told that Little Pago is actually an endangered green sea turtle. The story also doesn't explain that plastic bags are more of a danger from being ingested. It would have been an advantage to have information about sea turtles and plastic pollution included in the book, maybe as an addition at the end, as young readers will probably not have access to the teachers' notes.
This simple picture book may be a useful classroom resource and it is great to see a book which is printed and bound in Australia.
Reviewed by Lynne Babbage