Katrina Lehman (text) and Sophie Beer (illustration), Izzy and Frank, Scribe, February 2020, 32 pp., RRP $24.99 (hbk), ISBN 9781925849509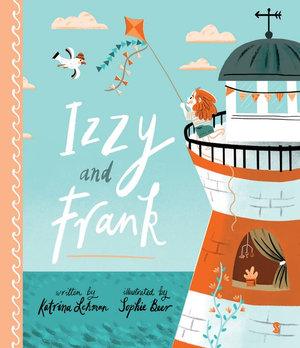 Izzy and Frank tells the story of spirited and adventurous Izzy, who lives by the beach and explores her seaside haunts with her best friend, a seagull named Frank. They go out in all weathers, playing pirates, chasing sea monsters and lazing around in the sun. Life is wonderful, until Izzy has to move to the city where there are '…no winding stairs and no views of the sea…' She misses her life at the beach and most of all, she misses Frank.
Lehman has created two charming characters in tenacious and wild Izzy and her steady sidekick Frank. Her writing is rhythmic, flows well and is full of interesting vocabulary to investigate. The narrative structure is a classic one that students could emulate. They could write their own stories whereby they introduce their character and then use the same line to create a conflict – 'But one morning, everything changed.'
Beer's use of a limited colour palette makes for a unique and beautiful experience of Izzy and her avian friend. There are many wonderful details to look at on each page. I hope that Lehman and Beer collaborate again, because I want to see what adventures Izzy and Frank get up to next!
Reviewed by Madeleine Crofts