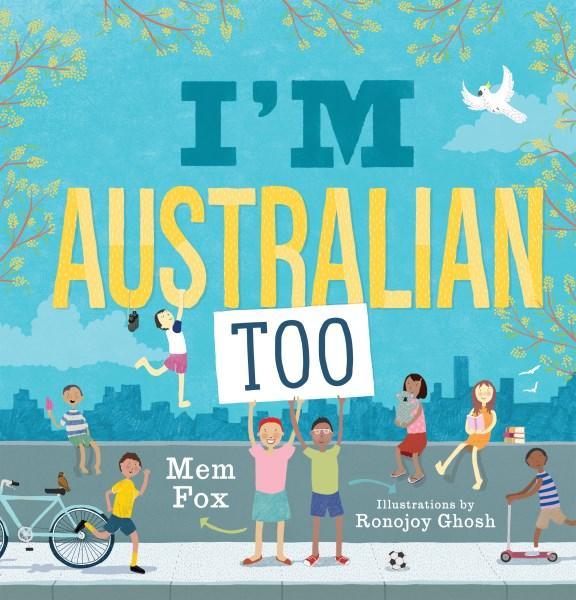 Mem Fox (text), Ronojoy Ghosh (illus.), I'm Australian Too, Scholastic Australia, 32pp., March 2017, $19.99 (hbk), ISBN: 9781760276218
Thank goodness for Mem Fox and this glorious, timely picture book about Australia's multicultural heritage.
Celebrating our rich diversity, this book reminds us that all Australians have a unique story to tell. No matter what we look like, where we're from, or how we live, we all call Australia home.
Told in cheerful and accessible rhyme, the story introduces us to a vast range of Australian children with a wonderful variety of different cultural backgrounds.
We meet an indigenous boy who tells us his "mob's been here forever", a girl with Irish ancestry growing up on an Australian farm, a Somalian boy now living in Hobart and a Syrian boy in Brisbane. We learn that many people have come here seeking a better life, many escaping war and famine.
Ronojoy Ghosh's vibrant and detailed illustrations are beautiful snapshots of Australian life and how it has been enriched by waves of immigration throughout the decades, from England and Italy to Vietnam and Syria.
While the story focuses on inclusiveness and acceptance, it ends with a little girl in a detention centre, dreaming of freedom and becoming a vet. It's a poignant and powerful message of hope and one that will help parents and teachers shine a light on the plight of refugees, along with our vigilant need for awareness and compassion.
This is a must-have book for all homes and classrooms.
Reviewed by Penny Harrison