Chris McKimmie, I Need a Parrot, Ford Street Publishing, November 2019, 32pp., $24.95 (hbk), ISBN 9781925804287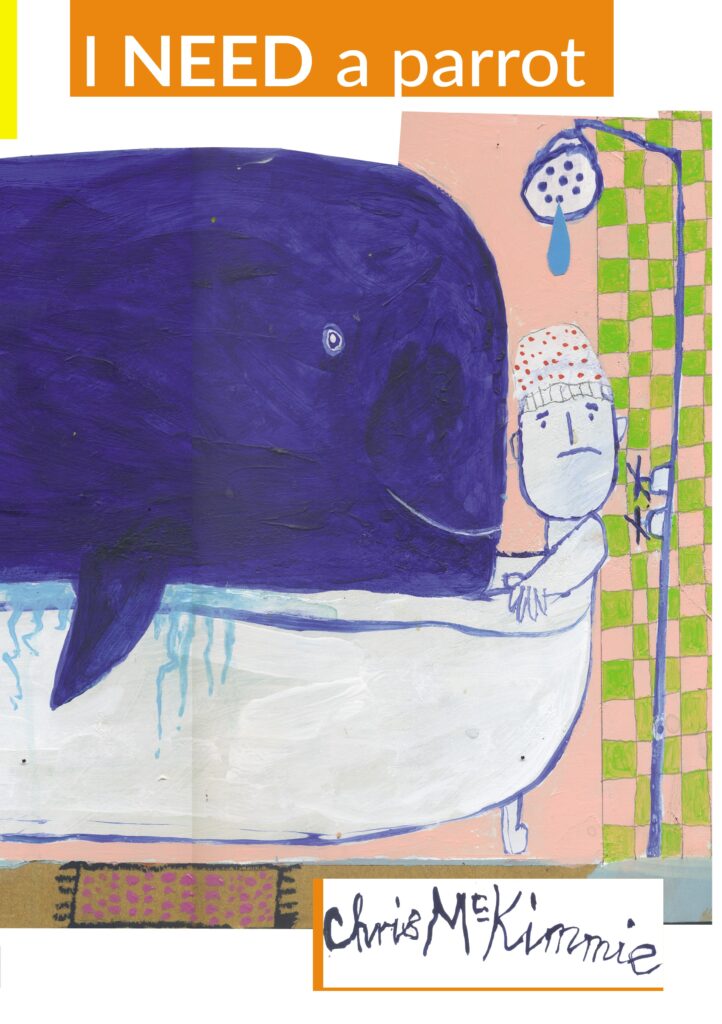 I Need a Parrot is a very amusing offering by Chris McKimmie, author and illustrator of Good Morning Mr Pancakes and Colin Cockroach Goes to Caloundra.
I Need a Parrot tells the story of a young boy who NEEDS a parrot. He doesn't need a pretend parrot, a turkey or a whale. He is aware of the responsibilities involved in owning a parrot and is willing to shoulder them. He bargains, he cajoles because he NEEDS a parrot. I won't give away the ending, suffice to say, getting a parrot does not ease his need.
The story is told with humour that might go over the heads of the intended audience (3+ years). However, as a parent reading this book it reminded me of numerous conversations in which my children have attempted to persuade me that they NEED a particular thing, and had me chuckling.
What I love most about Chris's work are the illustrations. Whilst much care and attention goes into the illustrations (YouTube video of Chris's process), they almost look like they were created by a child. I imagine that when children see books with illustrations that look like the pictures they create, it might inspire them to keep creating and maybe one day become award-winning authors and illustrators. A thoroughly enjoyable read, perfect for reading together.