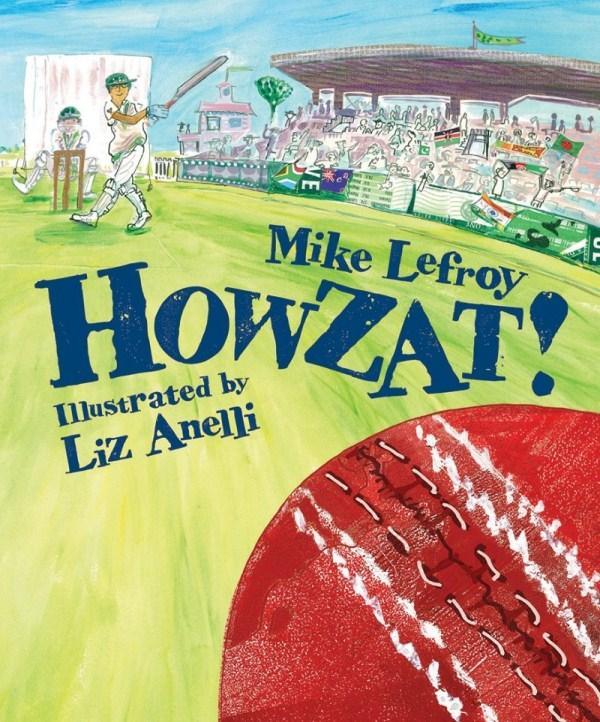 LEFROY, Mike (text) Liz Anelli (illus.) Howzat! Walker, 2014 unpaged A$24.95 NZ$27.99 ISBN 9781922077646 SCIS 1671868
With the ICC World Cup in Australia, a picture book that celebrates the international character of cricket is a timely release.  Howzat!  starts with a game of cricket in progress in a little English village with each of the following double page spreads moving the setting to another country where cricket is played and loved.  The game flows across the globe and hints within the illustrations suggest to the reader which country the game has reached.  Readers can also plot the progress on a map of the world provided on the endpapers.
Through the love of cricket, young readers can learn geography while the bright and busy illustrations provide an insight into living conditions and lifestyle of countries such as South Africa, India, Jamaica, Pakistan and all other major cricket playing countries.  The story of the game is told in rhyming couplets on the bottom left of each double page spread and includes some cricketing terms which can also be learnt while enjoying the excitement of the game.  Suitable for lower primary, Howzat!  celebrates the unifying power of sport as the final illustration depicts people from all the represented nations gathering to attend a match together.
reviewed by John Nolan