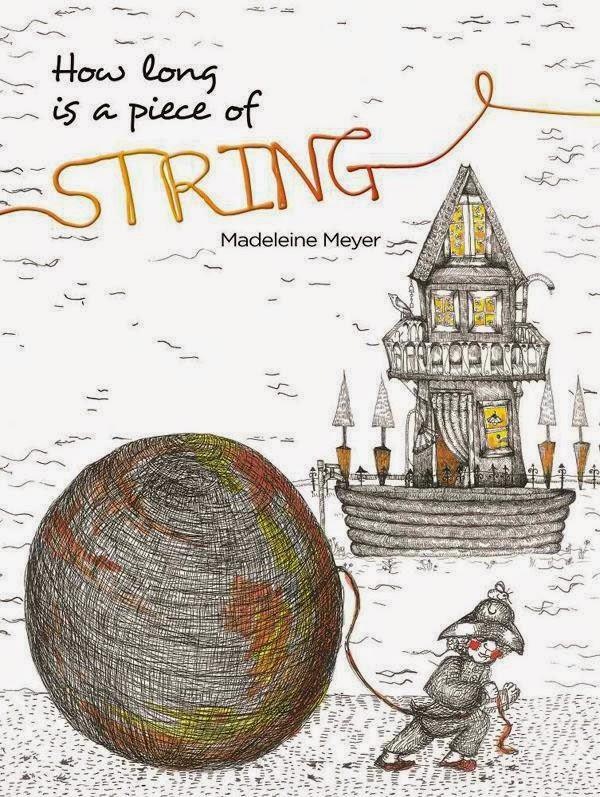 MEYER, Madeleine How Long is a Piece of String Windy Hollow (Helen Chamberlin), 2014 unpaged $25.95 ISBN 9781922081346 SCIS 1678478
Under a sleeping moon, and roused from bed by a barking dog, a sleepwalker takes hold of the end thread of a large ball of string, and wanders throughout the course of a day, through a dream-like fantasy landscape containing weird buildings, plants, mountains and assorted monsters, to eventually find his missing dog on the seashore.  The companions then retrace the thread back through a different viewpoint of the same landscape, to their home where the sleeper takes a drowsy bath and falls asleep as the new moon rises.
Madeleine Meyer, a ceramic artist, has turned her talents to drawing this extraordinary, ambiguous word-less picture book, which will most likely engage artistic older readers who will appreciate the complexity of fine line cross-hatching, the judicial use of colour, and the charm of the rather sad-eyed monsters.
reviewed by Chloe Mauger