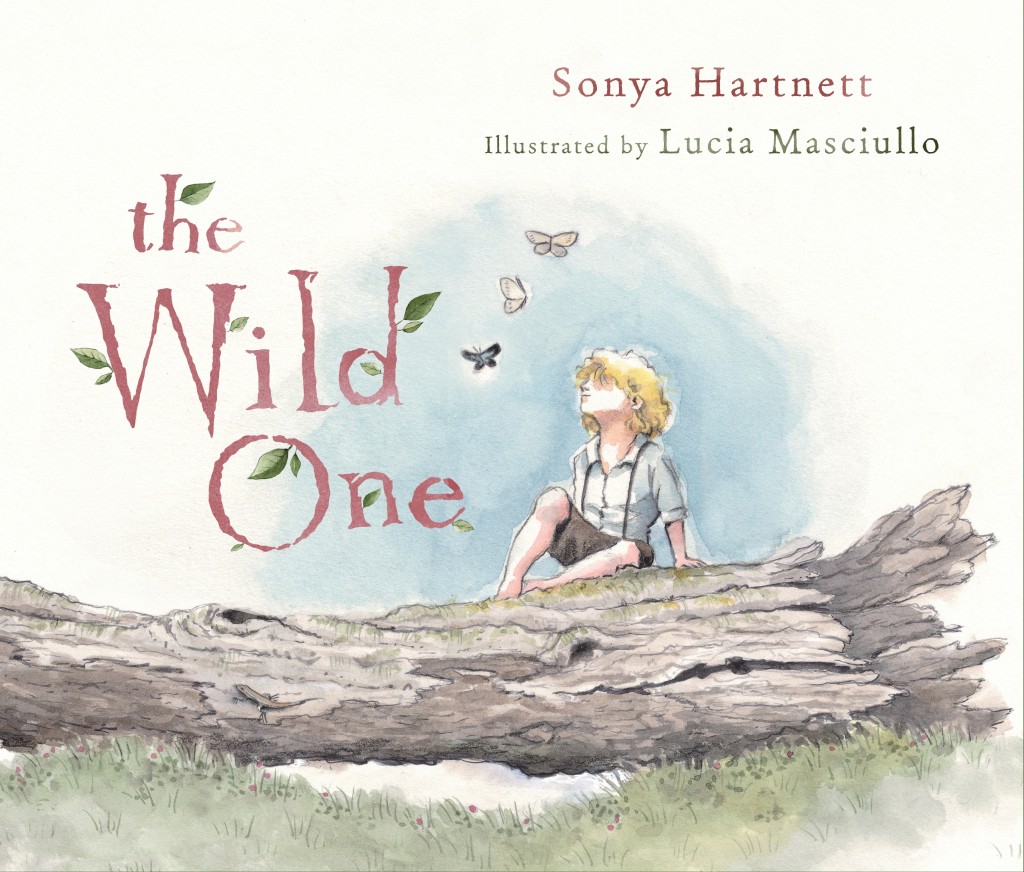 MASCIULLO, Lucia (illus.) Sonya Hartnett (text) The Wild One Viking, 2014 unpaged $24.99 ISBN 9780670076970 SCIS 1675363
If there is such a thing as the perfect picture book, this is as close as it gets.  Apart from the content, Viking has spared no expense in the format, the choice of an enticing semi-cloth textured cover, and wondrously illustrated end papers that add a further dimension to the text.  That text in itself is scrupulously spare, but trembles with emotion and meaning; and that is not to indicate that it is overly emotional – for the emotion is controlled and springs from the reader's empathy.  The seemingly simple story arouses a host of emotive response, from the sheer delight of children playing without restriction to the abandonment of unfettered youth, as well as to a realisation of the growing demands of 'ordinary' life.
The boy Charlie, when we first meet him as he comes face to face with 'the wild one', is alert to the joy and abandonment of childhood.  For perched on the branch of a tree above him is a Pan; a Nature boy; at one with his natural environment and unfettered by responsibility.  The two boys inhabit vastly different worlds.  Charlie, despite his glimpse of the joyous world of nature, must conform to the demands of a classroom education that leads to the demands of a career as a doctor.  Hartnett drives home the responsibilities of life, but also the ongoing freedoms that are there for the taking, if only one has the eyes and wit to see them.  So despite the shackles of 'expectations' the adult Charlie is able to pass on eventually to his daughter some of the insights vouched to him by the 'wild one'.
This is a profoundly wise philosophical book yet free of didacticism.  It breathes hope for the human race against today's technological demands, and reminds readers that the world of nature, imagination and personal freedom is there while ever there is a Wild One to open one's eyes to the beauty and wonder of nature and the universe.  This is a hauntingly beautiful, sometimes wistful book, of simple but staggering insights.  Moreover text and illustration (Masciullo is 'just right') work together with unity, harmony and radiance – the hallmark of great literature.  Perhaps well-read older readers will detect echoes from other Hartnett masterpieces such as Surrender: but The Wild One uniquely stands alone.  It is destined for greatness.  Teaching Notes are available on the Penguin website.
reviewed by Maurice Saxby