Gregg Dreise, Hello and Welcome, Penguin Random House Australia, March 2021, 32 pp., RRP $24.99 (hbk), ISBN 9781760898328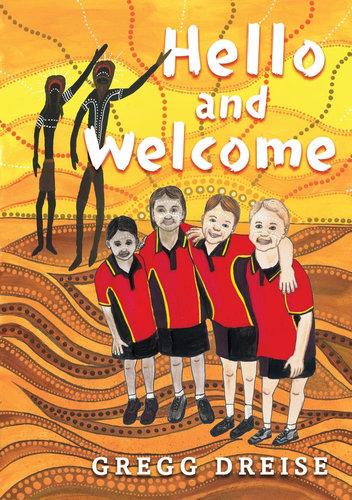 Musician and songwriter, Kamilaroi and Euahlayi man, Dreise celebrates First Australian people as he welcomes all to corroboree. He gives insight and understanding into Welcome to Country acknowledgements, generously sharing his culture with the widest of readerships. As with his previous title, My Culture and Me, his entertaining approach is filled with colour, light and joyful inclusivity. The words of thanks and advice are partnered with engagingly naïve illustrations that show school children and elders against patterned backdrops that extend the visual story with traditional motifs. Sometimes the children become performers with gesture and dance as if speaking to readers directly from a school stage.
Incorporating traditional Gamilaraay language of the Kamilaroi people alongside an English translation, a glossary and political map of Australia's 250 Indigenous languages this book provides a platform for discussions and activities on respect, nationhood, and harmony.
Reviewed by Liz Anelli