S J Morgan, Heaven Sent, Midnight Sun Publishing, October 2018, 256 pp., RRP $19.99 (pbk), ISBN 9781925227451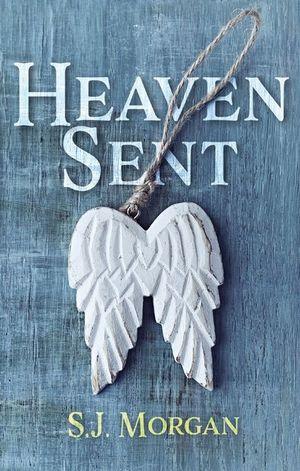 Heaven Sent is the first young adult novel by Adelaide author S. J. Morgan. Evie lives with her mother and stepfather in the Adelaide Hills, has a close friend and school, but life usually isn't exactly what it seems. Woven into a well written cadence of everyday events and modern dialogue, fifteen-year-old Evie wrangles the twisting tangles of her negative inner thoughts.
Serendipity delivers up a guardian angel of sorts, the enigmatic Gabe, who appears just at the right time, a perfect companion, exciting, unpredictable and mysterious. According to Evie's best friend Paige, Gabe also looks quite divine too. Gabe demolishes the routine of Evie's life, simultaneously disrupting and yet somehow, providing her with a sense of stability and security.
S.J. Morgan's background as a physical therapist gives this novel a powerful edge. Evie's scoliosis requires her to wear a back brace. The depth and sensitivity in Evie's expressions poignantly explore how the physical domain of our bodies often has a powerful hold that can acutely shape our thinking. This feels raw, genuine and widely relatable. Evie's self-esteem within her relationships is a core part of her story.
Worth noting is the stand out inclusion in a young adult book about the physical transition Evie's mother who at 45 is going through menopause. This is sensitively written as seen from Evie's perspective. The maturing dynamic in their mother and daughter relationship is complicated by the presence of Seb, Evie's stepfather. Seb's age gap of not quite parent and not quite peer is also explored around the backstory of Evie's father.
Heaven Sent accomplishes dealing with multiple serious themes through intelligent dialogue and a quirky otherworldly edge.  A very impressive and enjoyable YA novel with scope for deeper study.
Reviewed by Angela Brown