Kate Gordon, Girl Running, Boy Falling, Rhiza Edge, October 2018, 236 pp., RRP $17.99 (pbk), ISBN 9781925563528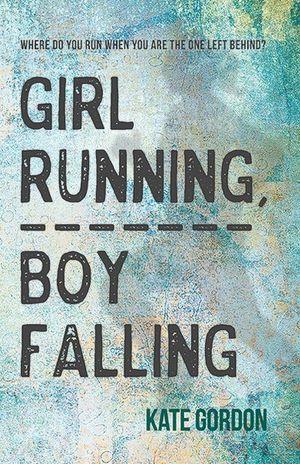 This latest book from Kate Gordon is a very touching and emotionally raw story. Therese is sixteen and lives with her aunt in a small town in Tasmania. She is a typical teen in many ways – she goes to school, has a group of close friends and works in the local supermarket. Therese is also a high achiever, involved in many extracurricular activities, and she is in love with her best friend Nick. He is the high school golden boy – handsome, an AFL star and a good guy. But life's outward goldenness is not always a reliable indicator of inward happiness. Nick takes his own life and Therese and their friends are left to cope however they can. Therese cannot process her grief at first, and starts to push away her friends.
Suicide is the leading cause of death among young people in Australia, and it is still relatively taboo to discuss it openly. This novel was written in the hopes of opening a dialogue, a free and open conversation among young people and the adults in their lives. Perhaps through opening the discussion, it will help to lift the taboo and help people reach out for help before it's too late.
The strong emotions and sensitive subject matter in this book are beautifully handled through the author's light touch – she is never heavy-handed or didactic in her approach. As well as the main storyline, the mystery around Therese's parents is slowly revealed piece by piece, and the reader gains a better understanding of who she is and what she's had to deal with.
Highly recommended for upper secondary and public libraries.
Reviewed by Rebecca Kemble