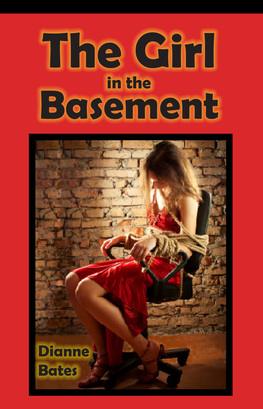 BATES, Dianne The Girl in the Basement Morris Pub, 2013 182pp $24.95 pbk ISBN 9780987543417 SCIS 1637259
In recent years, there have been a number of high profile cases of girls being discovered in and rescued from captivity, often in houses in ordinary suburban neighbourhoods.  These cases have caught the public interest and have had a lot of media coverage.  Now, prolific author Dianne Bates brings us this timely novel of a teenage girl kidnapped and kept in a basement.  Libby has just turned sixteen, and she is abducted after leaving a party alone.  Her captor takes her to his house in the country, where she is kept in a specially created basement room and locked in.  The events that follow are Libby's attempts to survive a horrible situation.
This is a confronting and disturbing story.  Although the abductor has no interest in Libby sexually (he wants to create a family and Libby is his chosen daughter), there is plenty of violence and awful scenes.  Libby's narration is interspersed with sections from the abductor's point of view, so the reader has both perspectives.  The abductor shows typical psychopathic tendencies – a complete lack of empathy, narcissism, and no remorse.
Although dark and violent, this book is hard to put down.  The reader has sympathy for Libby and wants to know what will happen to her.  Although Libby is portrayed as a typical teenage girl, occasionally her voice sounds forced and not quite authentic, as does that of her captor.  This is not a book for sensitive readers.
reviewed by Rebecca Kemble