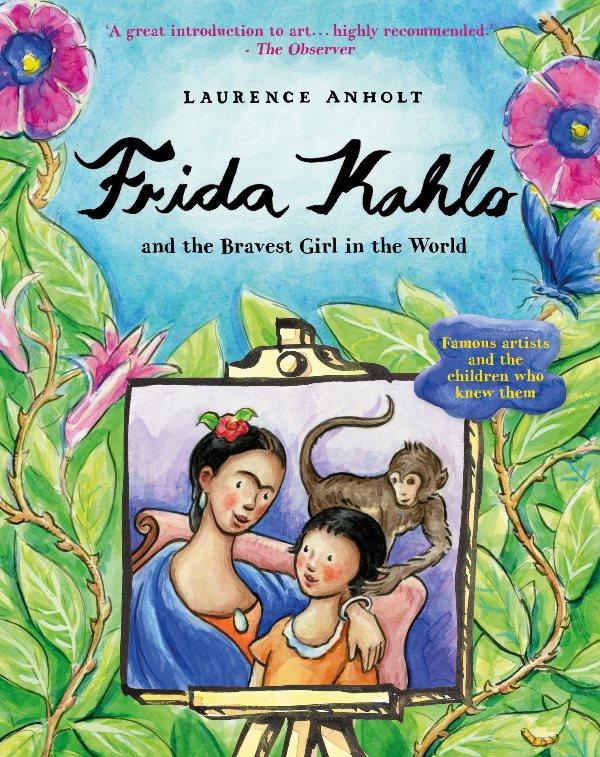 Laurence Anholt, Frida Kahlo and the Bravest Girl in the World, Frances Lincoln Children's Books, 1 August 2016,  32pp.,  $28.00  (hbk),  ISBN: 9781847806666 
In her relatively short life (she died at 47) Frida Kahlo lived a tumultuous existence of love, loss, creativity, and chronic pain. After an accident at 18 years of age she was left physically debilitated. Kahlo famously transcended her condition to become one of Mexico's most acclaimed artists.
In this wonderful hardcover picture book Laurence Anholt cleverly introduces the young reader to the character of Frida Kahlo, capturing something of her personality, her work and her world through the eyes of a young girl, Mariana. All of Mariana's family have been painted by Kahlo, now it is her turn but she is nervous, she has heard some strange things about the famous artist. What will she find?
This is a beautifully produced picture book that will appeal to all ages. The narrative's handwritten style gives it a personal flavor and the mix of Kahlo's paintings and author illustrations make a visually interesting and informative introduction to the artist's life and work. Further factual details about the artist have been added at the end of the book.
Highly recommended 6+
Reviewed by Mem Capp