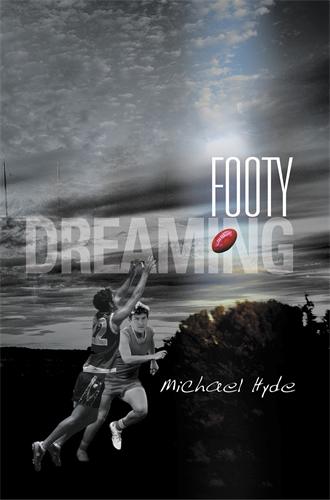 Michael Hyde,  Footy Dreaming. Ford Street,  1 May 2015,  186pp.,  $17.99 (pbk),   ISBN 9781925000993
Footy dreaming is the story of two boys, Noah and Ben, who live in a small town in country Victoria and are both keen AFL players. They're in the same year at high school, but play for opposing football teams in the local area competition. There's talk in the town that both boys are good enough to make it into the development squad, which is a feeder into the Australian Football League. If they are picked, they have a chance to achieve their dreams of playing football professionally.
This is a good read, very Australian. Although it will appeal to AFL fans especially, there's something in it for most readers. As well as football it touches on small town politics, teenage romance, family life, and race relations.  The race relations come into it on a few levels, as Noah is Aboriginal and his family are the traditional owners of the area. It is unpleasant, but sensitively handled by the author. There are plenty of football terms, but the meaning of these is clear from the context and shouldn't deter non-AFL aficionados.
Recommended for secondary and public libraries.
reviewed by Rebecca Kemble