Giovanna and Tom Fletcher, Eve of Man, Penguin Australia, 28 May 2018, 416pp.,  $22.99 (pbk),  ISBN: 9780718184131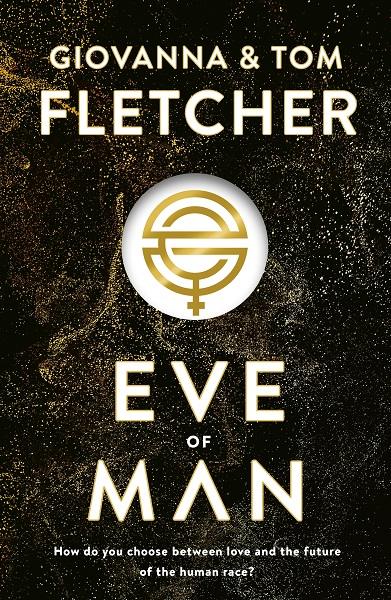 All her life, Eve has been kept away from the opposite sex.  Kept from the truth of her past.  But at sixteen it's time for Eve to face her destiny. Three potential males have been selected for her. The future of humanity is in her hands. She's always accepted her fate.  Until she met Bram.  Now, Eve wants control of her life.  She wants freedom.  But how do you choose between love and the future of the human race?
Eve of Man is a new sci-fi novel set in the not too distant future, in a world where there have been no girls born in 50 years, and humankind is on the brink of extinction.
The best dystopian fiction is always in some way believable.  That is, the reader has to be able to envisage that yes, this nightmarish scenario could possibly come about. That's what makes these stories so gripping.  It's not that big a leap to image that, if for some reason something like this did start happening and only boys were being born, women's reproductive rights would be snatched away quicker than you could say Gilead. 
Eve of Man is written in the first person, alternating between the viewpoints of the two central characters, Even and Bram. In this way, two separate narrative threads are spun – separately at first – but inevitably they are woven together.  As soon as we meet our protagonists, we immediately warm to them, and sympathise with their struggles.  One yearns to know what is beyond the walls of her sheltered existence; one strives to work his way out from under his father's oppressive shadow.
The world of the book has been expertly crafted, and again, it is one we can believe could happen – a planet beset by environmental catastrophe as a race of beings despairs at the inevitable prospect of its own demise.
It will be interesting to see where the Fletchers take the series from here – the first instalment ends on something of a cliffhanger, and there is a great deal of story left to be told!
There is a certain amount of violence and mature themes within Eve of Man, and so I would recommend it for older teen readers.
Reviewed by Christian Price