Heath McKenzie, Don't Butt In, Scholastic, November 2019, 24 pp., RRP $17.99 (hbk), ISBN 9781760665593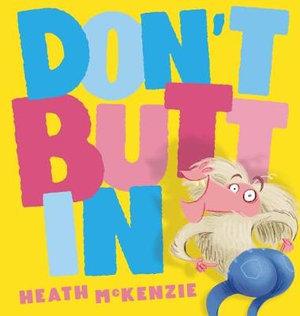 Baboon is wearing new pants and he wants to tell everyone all about it. But doesn't he realise … it's rude to BUTT IN? That's the tag line for Don't Butt In, Heath McKenzie's zany follow-up to Butt Out.
Like similar titles that feature bum humour, fart jokes and bodily functions, Don't Butt In goes for the easy laugh. Readers who warm to this type of humour will no doubt find the book hilarious.
The eyes truly say it all in McKenzie's lively illustrations with various animals expressing displeasure about Baboon sticking his butt into everyone's business. The pictures entertain the reader while the varied typography make this a fun, appealing read.
Ultimately, this is a book about manners. The take-home message for cheeky Baboon (and readers age 3+): Don't butt in, butt out!
Reviewed by Maura Pierlot