The CBCA Qld Branch has teamed up with Artforce to paint three traffic boxes with children's literature themes to celebrate 'Books light up our world'. It was also to highlight 70 years of The Children's Book Council of Australia.
Artforce is a community art project that enables local artists to paint their original works on traffic signal boxes around Brisbane suburbs.
Traffic signal boxes are the metal boxes at traffic light intersections that house traffic light electronics. There are 1000 Council controlled boxes in Brisbane. Old boxes are often re-painted when they become weathered and new intersections are popping up all the time. Each year a set number of boxes are allocated for repainting to ensure the Artforce gallery is always fresh and up to date.
In this case we are so fortunate to have three wonderful artists from the children's book world who agreed to take part in this project.
Traffic Box no 1 Lucia Masciulla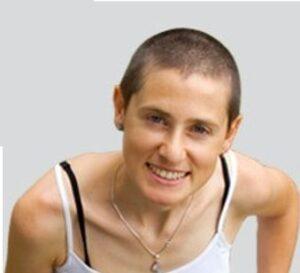 Lucia Masciullo is already well known to many through her diverse projects. Lucia moved from Italy to Australia in 2007. Since then she has worked for Penguin Australia, Hardie Grant Egmont and with Sonia Hartnett on that author's foray into the world of picture books. She is the co-founder of Blue Quoll, through which she has released a children's book App called Mr Wolf and the Ginger Cupcakes.
She says: 'Children's literature is a powerful tool for nurturing and cultivating children imagination. A boy and his dog are flying on a paper plane, Brisbane view on the background (like the view from Mt Gravatt hill) and a toy robot is walking ahead. Characters are from the book 'The Boy and the Toy'. Lucia's traffic box is at B0616 – LOGAN RD & BROADWATER RD, MT GRAVATT, QLD.
Traffic Box no 2 Tanya Hempson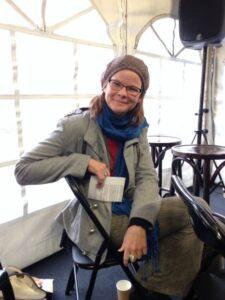 Tanya Hempson works as an illustrator and designer in Brisbane. She enjoys collaboration and works with clients across the globe. She is currently undertaking a Diploma of Children's Illustration and a BA (FAVA), whilst recently having completed a Diploma of Commercial Illustration (Graphic Design). In the past year, her work has been shown in New York and Brisbane as well being published in a variety ofcommissioned formats such as children's stories, including The Fluffa Bird, creative writing workshops and various children's literature sites.
She says: 'Celebrating the relationship between children and their books. As part of our 70th year celebrations we have a fresh look and feel, which acknowledges our place in the Australian children's literary landscape'.
Tanya's traffic box is here: B0747 – OXLEY RD & NELSON ST, CORINDA, QLD, Australia
Traffic Box no 3 by  Helene Magisson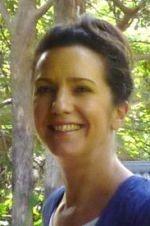 Helene Magisson is a French Australian illustrator, who worked as a painting restorer for several years in Paris.
She was also trained in the art of medieval illumination, exhibiting her work in Europe and teaching the history and techniques of medieval miniature in primary and high schools, both in France and in India, where she lived for a few years.
When Helene settled down in Australia she decided to start a new career in children's book illustration.
Helene was awarded the first prize in the illustration category at the 2013 CYA conference. Shortly after, she signed a contract with New Frontier Publishing to illustrate two beautiful classical tales that will be published in 2015 and 2016. More recently, Helene has been awarded in the Kids Book Review 2014 Picture Book Manuscript Award Illustration section.
Helene says: 'Illustrating children's books is like a door opened to incredible worlds and dreams. This illustration is an extract from The Velveteen Rabbit by Margery Williams Bianco, an enchanting tale to inspire children and adults. With the help of a fairy, a velveteen rabbit is brought to life and becomes Real'.
Helene's traffic box is at B0256 – HAMILTON RD & CHARLOTTE ST, CHERMSIDE, QLD.
It so wonderful to have these talented artists give their time and inspiration to this project. To see the range and variety of illustrated traffic boxes currently on view in Brisbane go to Brisbane Traffic Boxes you will be amazed.
FYI: Anyone can apply to paint a traffic signal box. Families, professional or first time artists, school students, kids and elders can get involved in Artforce. To join the waiting list, please contact Urban Smart Projects. Artists must live in Brisbane and have their design approved by Urban Smart Projects.
This project has made us look at traffic boxes in a whole new light. We hope to do this again in the future, in fact we would love to cover Brisbane with children's literature themed art. Keep a look out for what's up next.
By Mia Macrossan | CBCA Qld Branch Vice-President