Holly Jayne, Bunnygirl, The First Adventure, Berbay Publishing, September 2020, 32 pp., $25.99 (hbk), ISBN 978064878118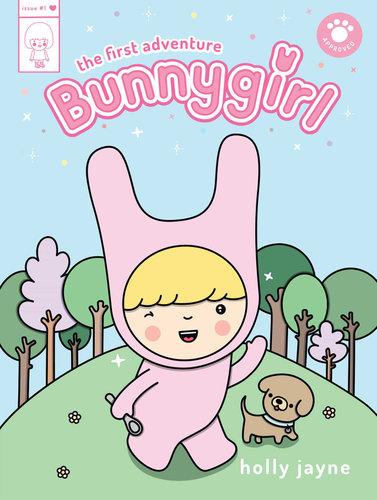 Bunnygirl is a sweet tale of a girl named Bea who has one dream: to be a superhero. She loves to read superhero comics and loves to help others. That's a good start, right? But one thing she is less sure of is just what a superhero needs to really be super. A cape? A mask? Soon her adventures begin as she sets off with her pet Woofs, stumbling upon a little hurt and lost bunny.
This little picture book is illustrated with bold and fun illustrations, which are arranged in comic book panels. Author/illustrator Holly Jayne has aimed Bunnygirl toward emerging readers and future graphic novel fans, and the layout and concept certainly provide a great introduction into how to read comics and follow the action visually as much as through words.
Conceptually it is a lovely moral lesson about finding the superhero in us all. Being a cutsie, sweet style of illustration, it introduces young readers, who may not necessarily be interested in the typical superhero comic style, to a graphic format that is found more in picture books, therefore more familiar to them. This appeal might allow them to be more open to this different layout. As this is to become a series, I recommend adding this to what will become a collection of adventures.
Reviewed by Belinda Raposo