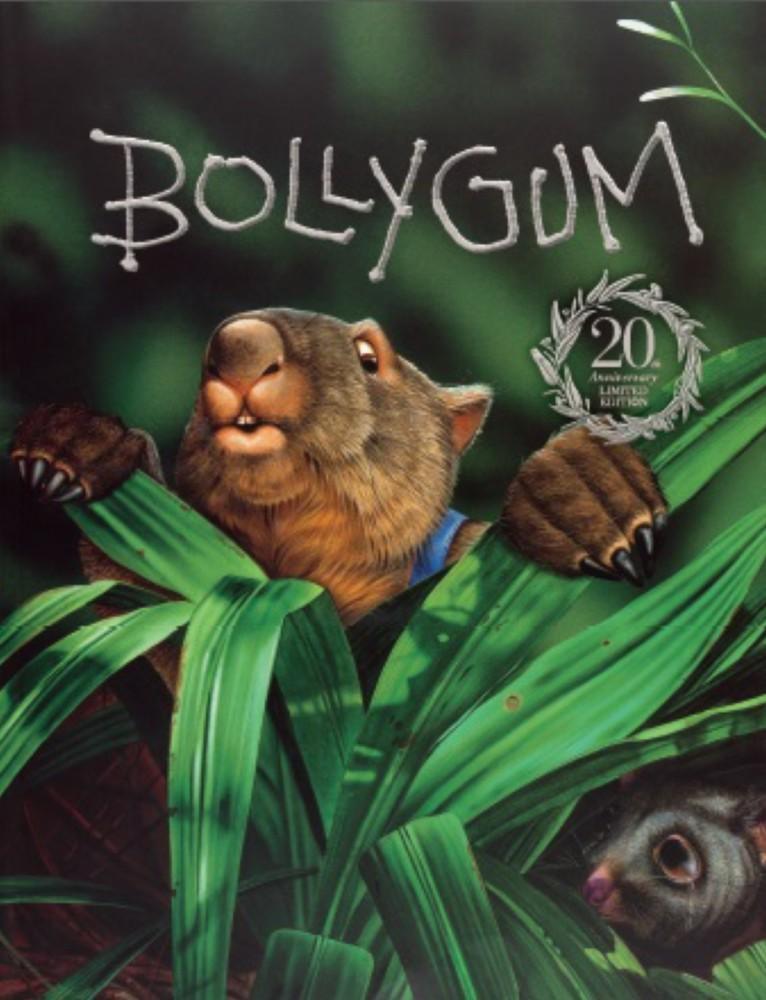 Garry Fleming, Bollygum (20th Anniversary Edition), Scholastic Australia, Sept 2015, 42pp., $19.99 (pbk), ISBN 9781760157661
Standing the test of time, this 20th anniversary classic that is Bollygum still enchants and delights its readers to this day. Now in its12th reprint, the ecological issues addressed in the book around conservation are just as prevalent and relevant today. And with its strong, personable characters, the humour, and concepts of friendship and loyalty, its appeal is, and always will be, enduring.
Author illustrator, Garry Fleming's book has touched and inspired many people and communities; was given as a gift to Prince George, was the inspiration behind the reconstruction of the burnt playground in Kinglake Victoria, and is a vital part in the reading program for school children in Guangzhou, China.
Garry Fleming's passion and talent is undeniable, winning him a multitude of wilderness awards for his art. Just as beautiful as his illustrated scenes in Bollygum, is the poetic language that is dense with light and shade, fine detail and colour. This heartwarming story of a spirited group of Australian animals determined to help a little possum out of the bush and back to her family in the city, is truly one of magic, wonder and of huge significance on many levels.
Bollygum covers themes of courage, resilience, compassion, humour, mateship and hope. These underlie the compelling environmental message of the fragility and preciousness of the forest, and the juxtaposition between the different habitats, lifestyles and pace. This book has a timeless beauty that will remain an invaluable resource for students studying endangered Australian animals and habitats, as well as being an utterly charming and rewarding read for children in all primary grades.
Bollygum is supported by a comprehensive website.
Reviewed by Romi Sharp