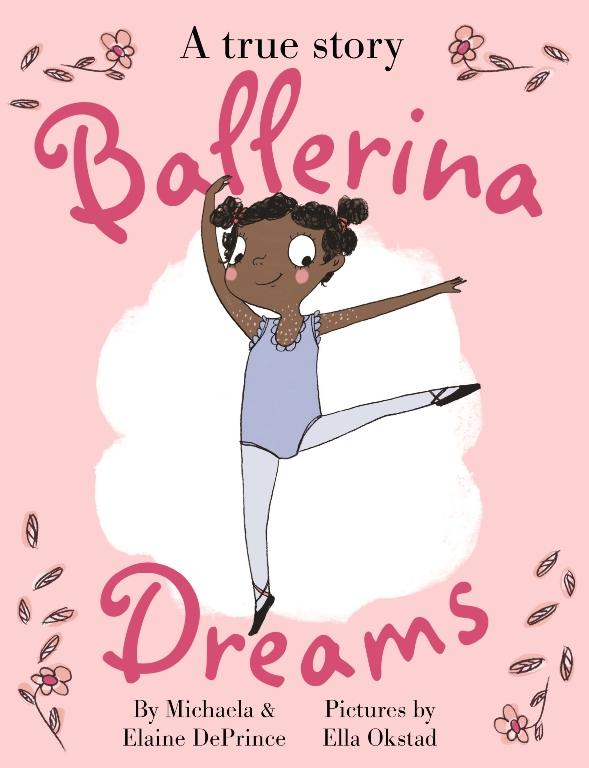 Michaela and Elaine DePrince (text): Ella Okstad (illus.),  Ballerina Dreams,  Faber and Faber/Allen & Unwin, June 2017,  62pp.,  $14.99 (pbk),  ISBN 9780571329731
This is the true story of Michaela DePrince, a little girl who grew to be a professional ballerina. Michaela was an orphan in Sierra Leone when she and her friend Mia were adopted by an American family. Michaela's love of ballet was inspired by a picture of a ballerina on the front cover of a magazine she found in the streets of Africa. Once in America, she began ballet lessons and appeared in the Nutcracker Suite when she was eight. Michaela featured in a documentary about ballet dancers, in the process becoming an advocate for black dancers, and an inspirational speaker to many young people.
This is a delightful book, clearly written with a colourful illustration on most pages. Michaela has vitiligo, a skin condition that creates white spots on her skin, and this is faithfully reproduced. For little girls who love ballet, there's a whole chapter on ballet lessons, the five positions illustrated with a grinning Michaela. At the back of the book, photographs of Michaela and her adoptive mother Elaine illustrate some details of their real stories, including Michaela's web address and Twitter handle. Recommended for readers who love to dance.
Reviewed by Pam Harvey