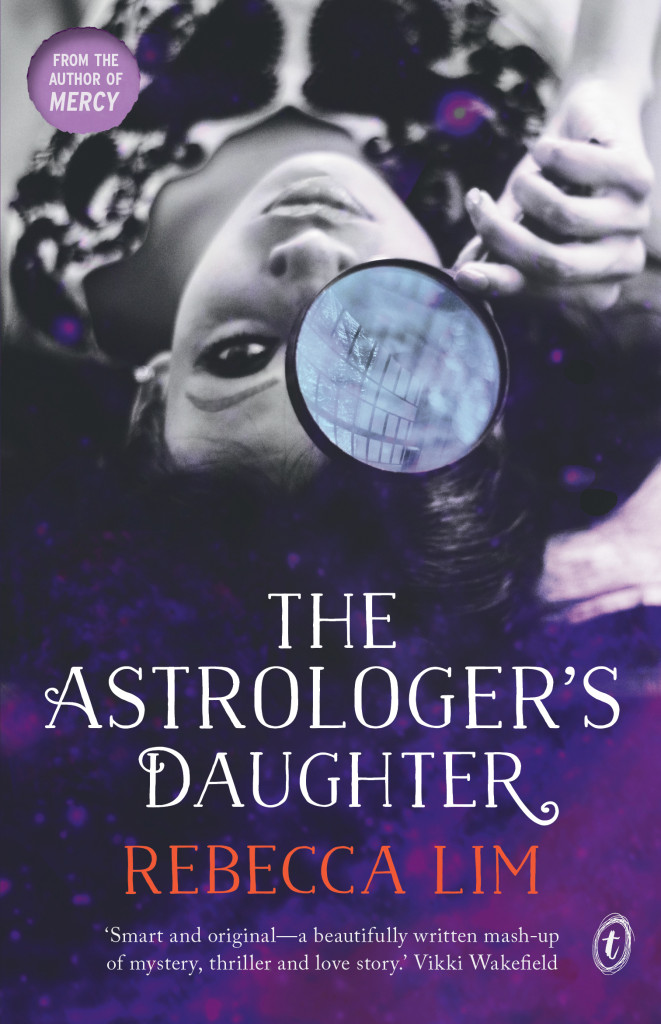 LIM, Rebecca The Astrologer's Daughter Text, 2014 318pp A$19.99 NZ$26.00 pbk+e ISBN 9781922182005 SCIS 1671953
Avicenna lives with her mother, a reputable astrologer sought after by all to read their stars.  In her final year of school, Avicenna struggles with being different – not only because of her mother's talent, but because a fire has left her face disfigured.  When her mother disappears, Avicenna is alone, trying to manage her fear about her mother's fate while being continually confronted by her mother's clients demanding that she (as the next Crowe in line) becomes the reader of fortunes.  As she is forced to examine some of her mother's notes, she realises she has leads on a murder case and that her mother's disappearance might be linked.  Simon Thorn becomes her much-needed ally, his own troubled existence making him an empathetic friend.  Avicenna finds herself intimately caught up in inner-city crime with her own life threatened.
This book is a complex tale of astrology and destiny, set in Melbourne.  Its premise that 'it's in the stars' and that there are 'eventualities' that have to happen give the text particular pace.  Following the feisty Avicenna through the terrible first weeks of her mother's disappearance is scary but as the book draws to its finale, it seems that Avicenna's real journey has just begun.  Simon Thorn is a prickly love interest with huge problems of his own and you have the feeling that perhaps Avicenna is going to remain alone.  A mystery thriller, recommended for older readers.
Teaching Notes are available on the publisher's website.
reviewed by Pam Harvey