Tobias Madden, Anything But Fine, Penguin Random House, August 2021, 352 pp., RRP $19.99 (pbk), ISBN 9781761042027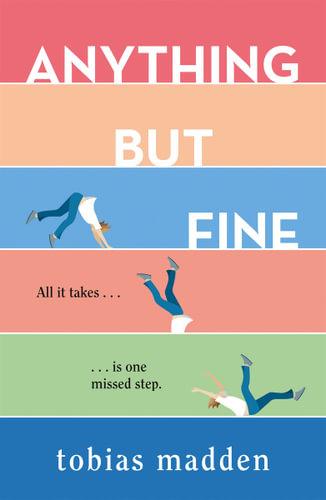 One missed step… A novel about passion and honesty.
Anything But Fine tells the story of a young ballet boy – Luca who is ready for his next big leap into the Australian Ballet school. But after a career ending injury, Luca turns his back on what he loves most and who he loves most. Now at his new school, Luca navigates his new reality, his first love, and an unexpected friendship. Supporting his endeavours is his loving father who is struggling to move on since his late wife's passing 14 years ago. With so many unknowns, Luca must be courageous to find himself.
Although Luca is the protagonist, the supporting casts – Jordan, Amina, and Luca's father each take a step into the spotlight. Through these characters, Madden has written expressive rich emotions and passions. He addresses a wide range of themes such as sexuality, racism, bullying, mental health and classism. Despite these strong topics, the novel is still a light read making readers laugh and cry simultaneously.
Tobias Madden has truly captured a heartfelt young Australian love story in his debut queer novel. He reminds his readers of important life lessons, to stay true to ourselves, stay driven in our passions and keep moving forward. As a contemporary novel, Anything But Fine illustrates hardships of everyday teens and the common missteps they take in attempt to fix what has been broken.
It was my second time reading a queer novel and Madden reminded me how raw and real this genre is. I truly enjoyed this read and was left with warmth and excitement after each chapter. I would recommend this coming-of age novel to anyone who loves the #LoveOzYA, and LGBTQ+ communities or anyone up for a good laugh. Readers are guaranteed to pirouette into Luca's messy world and continue turning the pages way past bedtime!
Reviewed by Anna Tran