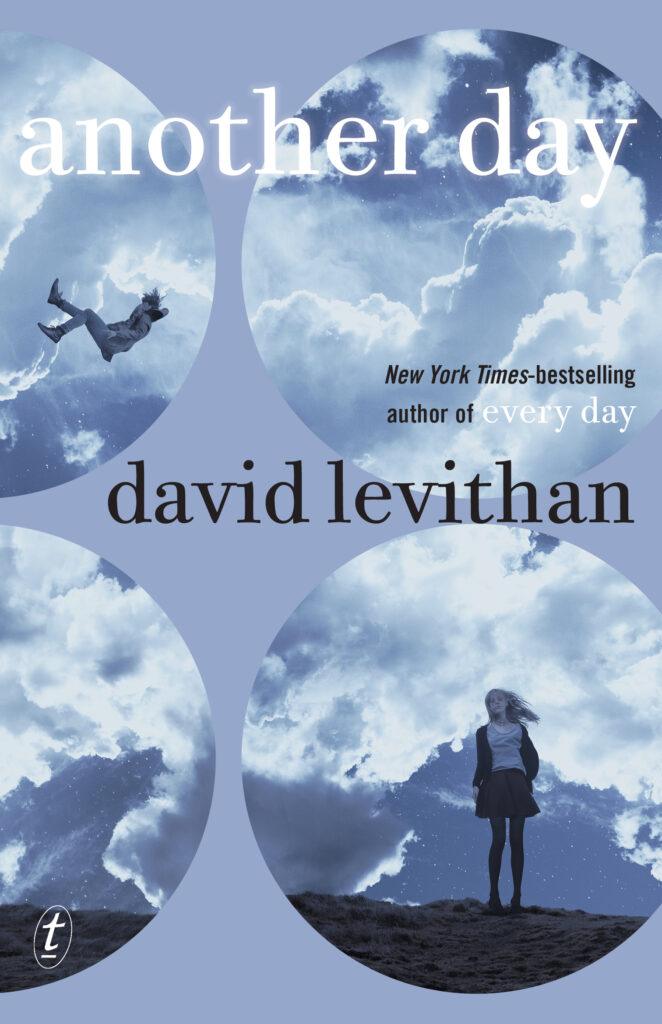 David Levithan,  Another Day,  Text Publishing,  26 August 2015,  256pp.,  $19.99 (pbk),   ISBN: 9781925240337
David Levithan is an author who also edits and publishes other people's books. He has much influence in the YA LGTBQIA community, and his own books are always powerful and inspiring. When I read Every Day a couple of years ago, I was struck by his message about gender. Because 'A' lacks form, what are the implications for the person who loves 'A'? Rhiannon does fall for 'A', and while this is revelatory for 'A', it's almost incomprehensible for Rhiannon. She only falls in love with boys. She doesn't consider herself a person who might be attracted to someone of the same gender. What does this say about her? How can she reconcile this about herself?
These issues aren't really covered in detail in Every Day, but they form the majority of the conflict for Another Day, Levithan's latest book. It's been called a companion novel because it basically retells the story of 'A' from the point of view of Rhiannon. It is possible to read them as standalones, or in a different order, which makes them unusual in YA circles. The other interesting ramification is that it's possible that Levithan isn't going to stop at two novels. There is enough scope at the end of both, to produce more books about this pair of star-crossed lovers.
While Another Day is written with Levithan's usual style of wit and beauty, and there are certainly strong, powerfully emotional moments, I am in two minds about it. On the one hand, Rhiannon's journey of self-discovery seems authentic and sensitive, but on the other, I am not sure what the book as a whole adds to the narrative. It really does just retell 'A's' story. Very little new information is included. We do see Rhiannon interact with new characters, her friends from school, but since she spends a lot of the novel ducking out to catch up with 'A', I didn't get attached to them. Rhiannon's confusion about her feelings and her desires also means she comes across as a person who needs validation. 'A' remains thoughtful and charismatic, which makes sense since he is the one who had to persuade Rhiannon about his true self.
As Another Day moves towards its conclusion, Rhiannon finds her inner courage, and 'A' makes a big decision. If you have already read Every Day, then you might be worried there's no moment of surprise, something that many books rely on to give the reader satisfaction. Well, let me tell you Levithan is able to pull a trick out of the bag, and there's pay off.
I am hesitate to completely recommend Another Day. It did pull its magical, emotional power with me, but I am not sure all readers are as entranced by Levithan's writing as I am. But we are surrounded by teenagers who expect and even demand more content from their authors, so if you have a student in your library who was bowled over by the speculative goodness of Every Day, I am sure they will find Another Day worthwhile, if not quite as compelling.
Teaching Notes are available on the Text Publishing website.
Reviewed by Trisha Buckley