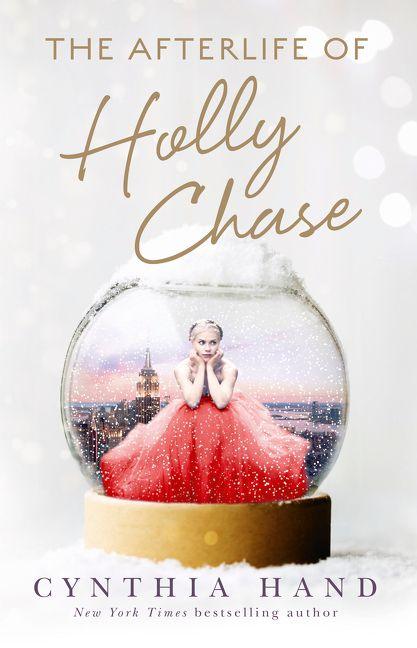 Cynthia Hand, The Afterlife of Holly Chase,  HarperCollins Australia,  23 Oct 2017, 400pp., $19.99 (pbk), ISBN: 9781460754283
What a magnificent way to harness the inspirational power of Dickens and package these lessons for teens!
Holly Chase was an obnoxious, selfish, materialistic, spoiled teenager. And she isn't overly likable in the afterlife either. In true Dickens style Holly was visited by three spirits and given the opportunity to consider her life choices and change her attitude. Totally dissing the incredible efforts made to save her life, Holly died! Now she will forever be a 17 year old ghost set to work at Project Scrooge trying to change the life of one person each year.
Resentful and miserable by her eternal job playing the Ghost of Christmas Past, Holly finally surfaces from her selfish fog when she falls for their next target. Ethan Jonathan Winters III is a victim of escalating events in his life which are turning him bitter and disillusioned, things that are painfully familiar to Holly. She was hurting on the inside too, trying to make herself feel better by being a nasty person to those around her. So Holly breaks the rules to spend time with him, but is she doing it for Ethan or for herself?
Cynthia Hand is adept at making you hate, sympathise and love Holly all at the same time as she weaves a story about empathy and redemption… and the ending has quite a twist. I thoroughly enjoyed this new taste of Dickens from a teen perspective. Not overly sweet, nor romantic, just the perfect touch of each with a dash of clever humour to make this book an enjoyable read as all Cynthia Hand's books are.
Don't be fooled by the Christmas feel of this story. Holly's story can be read at any time of the year. Recommended for 13 years+.
Reviewed by Sharon Smith