Shaun Tan won the 2019 Picture Book of the Year Award for Cicada. The Award was presented at Deakin Edge, Federation Square, Melbourne on Friday 16 August. This is Shaun's acceptance speech.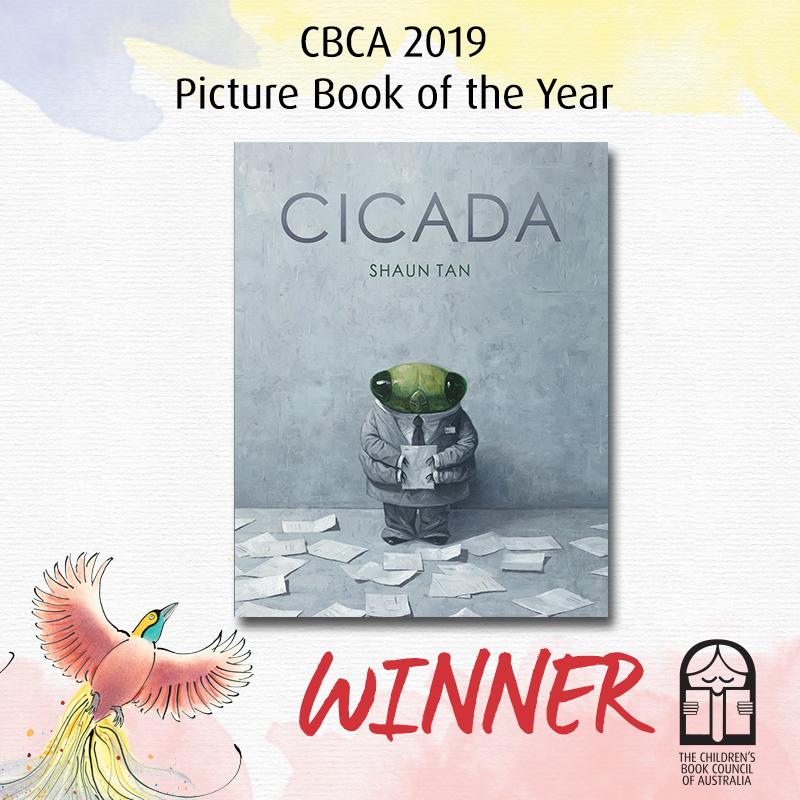 I remember clearly the Book Week displays at Lymburner Primary School north of Perth, circa 1983, especially that quasi-religious-looking Children's Book Council logo on so many shiny stickers. Who was this council of wise elders in some faraway parliament, having deep conversations in large rooms with massive bookshelves and overstuffed furniture? I wondered what they would think about my own Texta-infused literary thrills: 'Mission to Mars', 'Poems and even more poems' and the grammatically incorrect 'War in future technology'. Finally, I know. Council approval! Well, not of those books so much, but one that follows some forty years later. A book which, I'm happy to say, is still grammatically incorrect.
To say a bit about Cicada: the image of a big bug working in an office has haunted me for many years, and it was very cathartic to have finally wrestled it into a book. Only then did I realise that this story might have something to do with my father, who worked tirelessly as an architect all his professional life, in spite of imperfect English and communication skills. Even as a kid I often wondered if his extraordinary patience and diligence at work were fully appreciated. And while I don't want to overstate the casual racism towards Asians in Perth at that time, it was certainly a thing lurking in the background – as it does for new minorities today; as it will for other groups tomorrow. But what always impressed me about Dad was how little he seemed bothered by that stuff. He just got on with being a good architect, husband and father. And then, after retirement, he just disappeared into his jungle-like backyard of overgrown fruit trees and exotic vegetables. Mum reports occasional sightings, enough to confirm than he is doing well and thriving.
I think we all know someone like this in our home, workplace or schoolyard, or any place where bullying and the follies of human politics find their target. It's difficult to remain resolute and kind-hearted in the face of these injustices, which is why it's so inspiring to see others who manage it. Who maintain their own dignity in undignified times, who always keep their eye on the forest and, like a big green bug, just don't care so much what others think of their exoskeleton. It's going to get shed anyway, sooner or later.
Many thanks to Helen Chamberlin, who advised me on the first drafts of this story, and my agent Sophie Byrne who helped move it beyond that. To Suzanne O'Sullivan and the team at Hachette who supported this book with such enthusiasm and humour, becoming very good at writing emails in Cicada language from their upper Sydney office spaces. To my wife, Inari Kiuru, for advice and support, and to our daughter for reminding me how books work. That kids read books to adults, not just the other way around. And of course to the CBCA, to the keen readers and good book industry folk who so generously help us writers and artists to tell our stories. I also just want to say how especially wonderful the shortlisted books are this year – each of them a worthy winner – and I'm just grateful to be included in such company.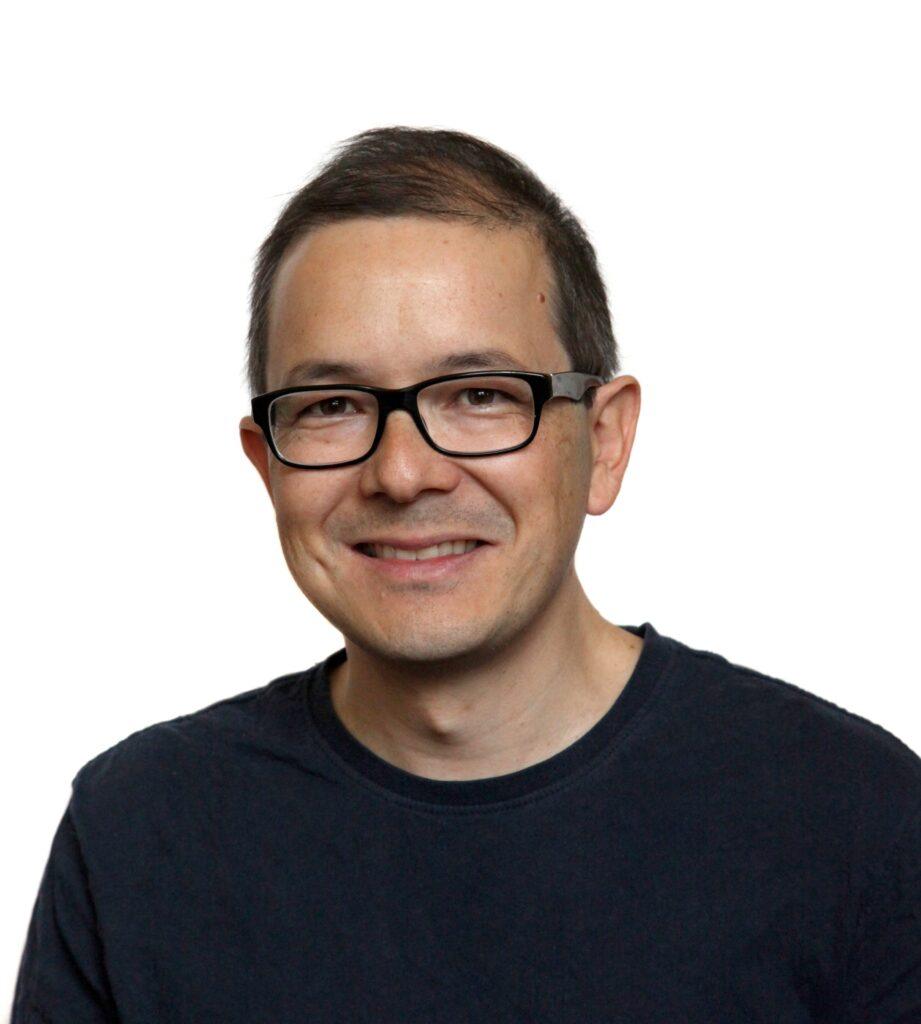 Shaun Tan