David Levithan, 19 Love Songs, Text Publishing, February 2020, 320 pp., RRP $19.99 (pbk), ISBN  9781922268921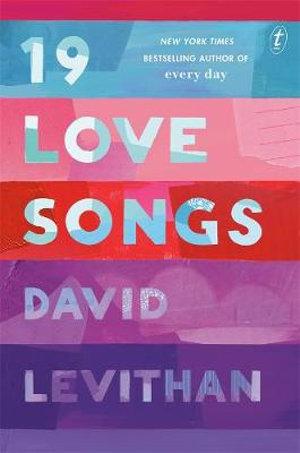 It became one of those conversations where the other person shows you his scars, and you have to decide whether or not to tell him that, actually, they're still bleeding. (The Hold)
This is a collection of short stories that Levithan wrote for his friends as Valentine's Day gifts. Levithan has won many awards for his young adult books, and in this collection, he shines a gentle light on all the joy, pain, laughter and sadness that love can deliver with his signature sensitivity. Levithan's stories are inclusive and most have LGBTQ themes or characters.
The stand-out stories for me are:
If you've read Levithan's novel Every Day, you'll understand what's happening in Day 2934, where our narrator is a five-year-old, waking up in a different body to the one they went to sleep in the night before. It's Valentine's Day, and they savour the joy of being totally loved by Jason's mother. This story aches with longing of a permanent love and is quite heartbreaking.
When a first date really works, it works like this: You feel the thrill of opening to the first page of a book. And you know – instinctively, you know – it's going to be a very long book. The Quarterback and the Cheerleader explores the tensions and fears that are part and parcel of a first date.
The Mulberry Branch is a love song to the local library, and to the stories of our childhood. 'Reading is a conversation between you and an author, held inside the pages of a book. The library allows the conversation to occur.' I totally concur and loved this story, told in verse.
Relationships are easy when life is easy. Making them work in the face of overwhelming adversity is tough. In Storytime, we see the magic and healing that story-telling can bring.
I could very much relate to David creating mixed-tapes. I wonder how many readers will even know what a cassette is? 8-Song Memoir brought back a lot of memories and made me laugh out loud; I will not be able to listen to Fields of Gold now without chuckling!
'What makes a great song great?' In The Woods, we discover that trust, generosity and a love of Taylor Swift can be the glue that binds a couple.
Levithan applies a little magic realism in The Vulnerable Hours. On a night unlike any other, people start to honestly share their truths, and 'Love had suddenly become an active verb'. This story is a stand-out.
The Hold shines a light on the complexity of being both Jewish and gay. 'To be proud as a Jew is to be proud of everything you are.'
David Levithan has written these stories with a particular audience in mind: teenagers learning to understand and embrace their sexuality. Although most are written from a gay guy's point of view, all these stories show a generosity and kindness to everybody, no matter what their sexual persuasion.
This will be a popular addition to a high-school library collection.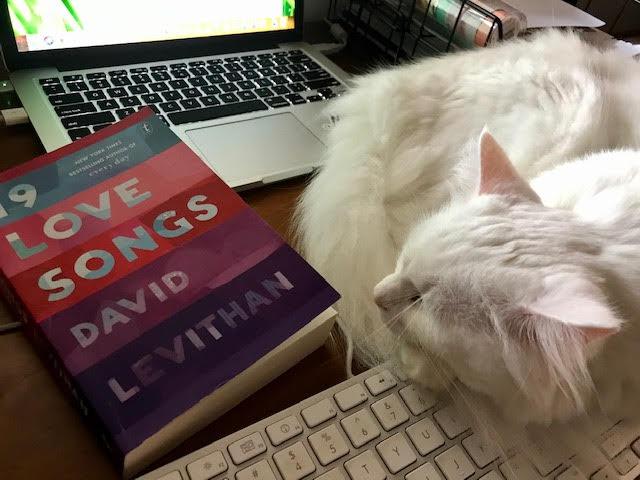 Reviewed by Gaby Meares