Julie Thorndyke (text) and Nandina Vines (illustrator), Watching Through the Day, IP Kids, February 2020, 32 pp., RRP $26.00 (hbk), ISBN 9781922332073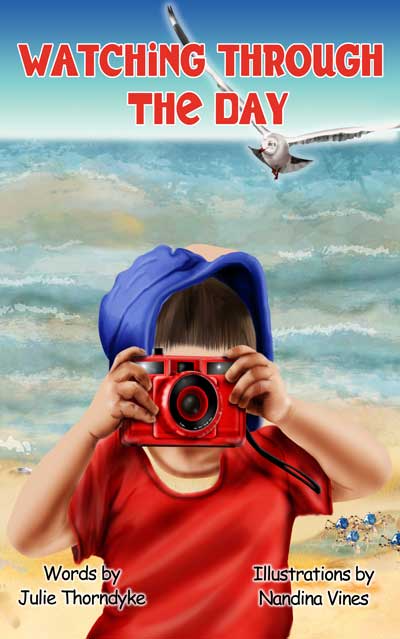 A young child spends the day taking snaps of wildlife and narrates in verse. Set in a coastal location, the reader experiences soldier crabs, a dragonfly, pelicans, tree-frog and many more. After a range of creatures we see a lazy cat who appears to have spent most of the day dozing before the narrator displays the photos from the story. This is such a likely thing for young ones to do and is a perfect springboard for such activities in the home, on holidays or at school or pre-school.
Each creature is presented on a double page spread with exquisite, life-like illustrations. They are captivating, and with the well worked rhyming text, make the perfect combination for younger readers. The text reads beautifully out loud and would make the perfect read for summer holidays and story time sessions.
Highly recommended for young readers, and all public, pre-school and primary school libraries.
Reviewed by Liz Derouet