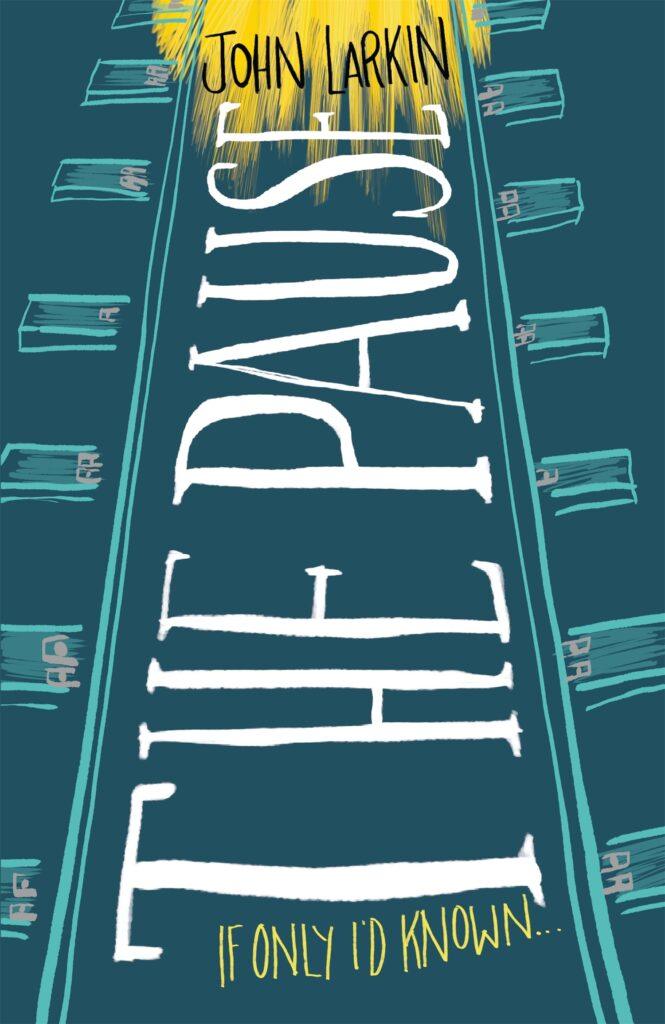 John Larkin,  The Pause,  Random House,  1 April 2015,  329 pp.,  $19.99 (pbk),  ISBN 9780857981707
The title of this novel refers to the pause in time before seventeen year old Declan O'Malley decides to jump in front of an oncoming train. In flashbacks, we learn that Declan has been separated from his first girlfriend Lisa, after her strict Chinese mother has sent her to live in Hong Kong in a bid to remove her from the temptations of a typical Australian adolescence. Declan is devastated, and after days of ideating about suicide, he breaks down at his local train station and jumps.
Larkin describes two stories for us: the scene if Declan had succeeded in taking his life, and then the scene after he falls to the tracks and sustains serious injury but lives. We then follow Declan's journey through a stay in a mental health clinic and meet the young people who he encounters at the clinic, and those who remained close to him and support his return to school.
Larkin, drawing on his own personal experiences here with mental health treatment, delivers Declan's story with a light touch while still exploring the issue of suicide with due gravity. Declan is a likeable protagonist and his two friends, Australian born Chinese 'Maaaate' and South Korean Chis are lovely characters. This novel also explores interracial relationships, homosexuality, difficult relationships with parents, and the intensity of first love. This is definitely one for upper secondary readers and would be useful in prompting discussions on mental health (there are discussion notes included), and Teachers' Resources are available on the Random House website.
reviewed by Angie Holst