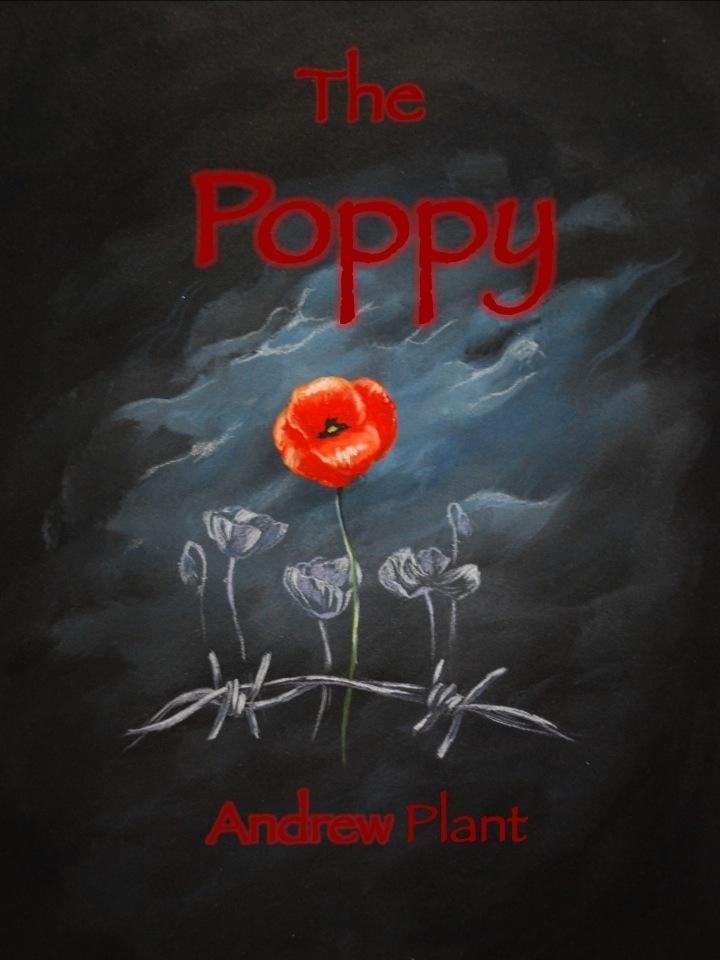 PLANT, Andrew The Poppy Ford Street, 2014 unpaged $26.95 ISBN 9781925000320 SCIS 1642315
Facing the title page of this handsome book is the image of a red poppy against a black background, with the name Villers Bretonneaux France inscribed below.  The opening pages take the readers into the heart of the text through the multiple images of an episode from World War 1, 'Across northern France, poppies bloom in the fields where once, many years ago… millions of men fought and died'.  Not only does this book drive home the reason why a red poppy has remained a national emblem of remembrance, but it tells why to this day Australians celebrate the French village of Villers-Bretonneux, where Australian soldiers died while recapturing the village from the Germans.  Australians from Melbourne and around Victoria adopted that village, and even school children worked to raise finance to help rebuild the local school.
This book, then, tells the story in clear, but at times lyrical prose, yet realistic pictures of both the countryside and the village itself.  Buildings fly both the Australian and French flags: signs pointing to the marriage of two countries and cultures: Rue Melbourne and L'Ecole Victoria School.  There is even a local sign 'Do Not Forget Australia'.  The text incorporates terms in both French and English – Regarde!  Un petale de coquelicot!, followed by the expression It's beautiful!' on a page showing a girl admiring the red poppy.  Not only does this book record and pay tribute to a page of Australia's wartime involvement in World War 1, but it reinforces an enduring tie between two nations.  As the text concludes: 'So many years ago.  So many lives gone.  They have not been forgotten.'
It is books like this that do not preach multi-cultural values: they demonstrate them and provide a context that makes clear what the present owes to the past and what even children today can contribute to international understanding.  It is both a history lesson and a tribute to racial harmony.
reviewed by Maurice Saxby