We are pleased and proud to publish this thoughtful and optimistic piece from author, Demet Divaroren, author of the recently released Living on Hope Street, published by Allen & Unwin.
When I was living at home, Mum and I chased happy endings in Turkish coffee cups.
We'd sip coffee on the steps of our front porch, the night's dreams clinging to our consciousness. We'd sit in our pyjamas, the morning sun burning our cheeks. Once the coffee grounds congealed at the bottom, we'd cover the mouth of the cup with a plate, spin it clockwise three times, turn it upside down and wait for the universe to print our futures in signs and symbols.
Some days I needed the readings more than others. When literary rejections piled on top of me, I'd speed sip the coffee and once it dried, shove the cup in Mum's hand.
She'd peer in, nod at the darkness, lift her chin. "Tsk! Look at eye bulging at bottom of cup! Quick, pop it with your finger!"
Aha! Perhaps someone's evil eye was the reason why I wasn't getting my stories published! I'd press the mound of coffee till it crumbled and knew, soon enough, Mum would spot a jumbo sized fish sprinkling luck in my cup or see me standing on a platform holding a trophy and scream "Look, right here on top of cup! You gonna sign book contract very soon!"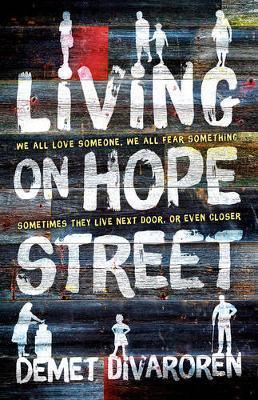 On days like this, coffee cup readings helped scatter the uncertainty of a creative profession and offered hope that released the tentacles of fear and doubt.
Hope is as necessary to the human soul as air is to the lungs. It is at the core of my current novel Living on Hope Street, lighting up the darkness of a violent home. It is in the laughter that bursts between new friends, the love that envelops a heart, the random acts of kindness that connects us. It is the courage to break familial and generational cycles, to peel back our skin and expose our true selves. Hope is ingrained in the human spirit and lights up our path into the unknown.
Today, I still chase hope in the intricate web of coffee grounds. Whenever I feel deflated or overwhelmed, I add a cup of water and a spoonful of Turkish coffee to a cezve, stir in some hope and sip my way to a future of my own making.
Thank you so much for offering these works, and this book, Demet. Thanks also to Jess at Allen & Unwin for facilitating this post.