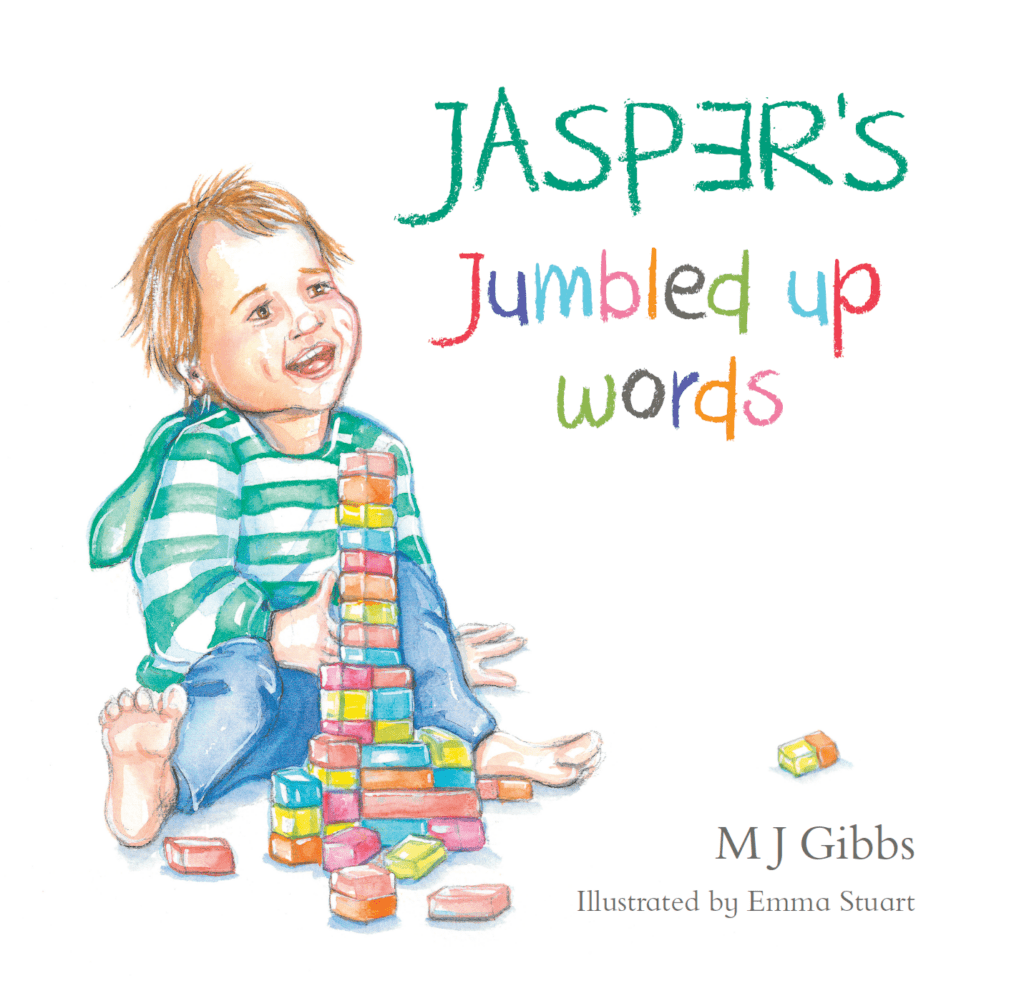 My grand-daughter Matilda, who is four, likes to talk a lot. She is both fluent and energetic in her delivery, confident and expressive in her language. I wrote a story called Tilda loves to Talk, and in this story her neighbour up the street, George, visits. George is about three, nervous and shy about communication. Surprisingly, his Dutch grandmother teaches George her language. Basically, the story evolved around the way the children played and communicated. Even if the words were not clear, they knew what the other was doing and thinking. I even included some Dutch phrases to add some drama to the story.
I sent this story to Di Bates, who suggested the character of George would make a more interesting story, from his perspective, not Tilda. George with his silences and mumbles. Her feedback was helpful. I thought hard about this and revised the new angle, making it Listen to George.
I wrote a few more drafts, this time changing George's name to Jasper and thinking about my daughter's twins who babble a lot at two years of age. It was surprising how much fun I had once I changed the approach to really focus on the little boy's frustration with not being understood. The use of sound words – onomatopoeia – enlivened the text.
I kept only Jasper's family, (Mum, Dad and brother Lucas) and omitted the neighbour. At one stage I thought about using sibling rivalry but didn't in the end.
Another editor, Coral Vass, encouraged me to add more sound words and re-work the ending. I knew the word "No" would have impact as small children often use this word easily.
Jasper's Jumbled up Words is very dear to me as it was inspired by my grand-children and how they process words. There are countless funny, strange words that come out of a toddler's mouth and when you listen carefully and read the clues, the meaning is often there. The special parts of the story, including teeth brushing, reaching for a water bottle, reading together, and tending to chooks are everyday activities that happen in families. Communication is a vital part of any relationship.
I believed in this story and was very happy to self- publish. Once I found the right illustrator who also loved the story, it was several months that the pictures, design, and layout came together.
Both Emma Stuart (illustrator) and Helen Christie (book designer) worked their magic. I decided to print 200 copies in paperback and use my own publicity / marketing as well as Just Write For Kids and Books On Tour PR & Marketing. It will be sold at two book stores in the Hinterland, and through my website and myself.
Sometimes in stressful times like the pandemic, the only language we really need is love, compassion and persistence. I hope that Jasper's Jumbled up Words brings joy, hope, and a smile to many families.
Article by Marg Gibbs
Marg Gibbs is a poet, blogger and author who lives in Mapleton in the Blackall Ranges, Queensland. She loves to tell stories and connect with young people. Her second picture book, 'Jasper's Jumbled up Words' explores speech development and learning in a young child's family. Watch out for Marg's adult book called Conversations with Strangers – The Art of Creativity and Connection due for release in July. In the evening, Marg and her husband enjoy watching the sunsets and black cockatoos that swoop across the horizon.
More information about Marg and her books can be found at her website: www.mjgibbs.com.au
Organised by Books On Tour PR & Marketing.