Tania McCartney, Mamie, HarperCollins, November 2018, 32 pp., (hbk), RRP $24.99, ISBN 9781460755860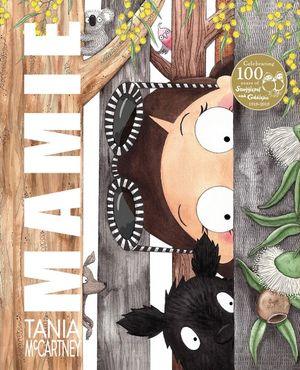 Celebrating 100 years of Snugglepot and Cuddlepie, Mamie is a fictionalised account of May Gibbs's early life.
The story begins with young 'Mamie' revelling in the English countryside; spotting fairies, pixies and elves. An intensely creative child, her days are filled with painting, singing and performing. But then her life is turned upside down when the family moves to Australia. While Mamie continues to draw, paint and sing, she never stops searching for fairies, elves and magical tales. One night she dreams and wakes inspired! The bush fairies or babies are born.
There is a potted history of the famous children's author's life at the end of the book, where May Gibbs is quoted: "I don't know if the bush babies found me or I found the little creatures". This addendum makes a great addition for curious children wanting to know more and includes interesting facts: One of her paintings was taken to England and presented to Queen Victoria for her Diamond Jubilee.
This is a lush and inviting picture book, from its appealing cover with embossed features, to its engaging illustrations where children will enjoy finding different animals. McCartney is to be congratulated – I think May would be proud!
Reviewed by Heather Gallagher