Zail, Suzy, I Am Change, Black Dog Books, August 2019, 340pp., RRP $19.99 (pbk), ISBN 1925126838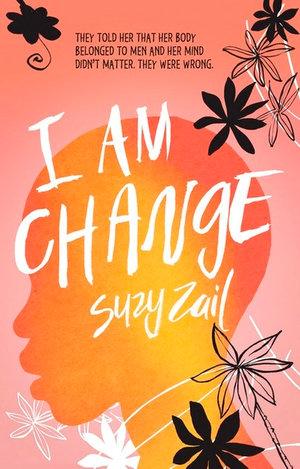 I Am Change is a book that takes from the stories of the 30 different women that Suzy Zail spoke to in Uganda. Any reader, young or old, needs to be aware that of the truth in these words, in Lillian's story. I would advise that readers take the time to read the introduction – Namukasa Nusula Sarah is a 24-year-old woman from Uganda whose story is in this book, like so many other women and girls. She tells readers of what it means to have an opportunity to go to school, and to work for change for other girls like her – and to read a story about a girl just like her.
Lillian is a young girl, who loves learning and going to school. She is a dutiful daughter, who helps her mother, but she is beginning to question why she must help, while her brother doesn't – while he doesn't even have to say thank you. She is also beginning to understand more what it means to be a girl in her world.
Lillian lives in Uganda, in a village where all her mother expects of her is to become a wife. Her father is often away working, and she views him with the kind of idealism that comes with someone who is never around, but who you love dearly. Her brother is the one who needs to go to school, to be able to find a wife, and a job later on. One sister has run away, and another has died.
School is where she shines, where she shares her intelligence and her ideas, and discovers just how much she loves learning. But her family is poor, and school fees need to be paid. Lillian also worries about all the school she will miss when she gets her period, like her friends do, and it is heartbreaking and sobering to read and to understand just how much we – students in richer countries – take the act of going to school, of having a notebook and a pencil to write with for granted. These are the weapons of freedom for Lillian and girls like her, they are her passport to a degree and a job as a writer.
The book shares the different fates of women – we follow Lillian as she goes to live with her aunt in the city, who is the second wife of a rich man. Lillian goes to school, and helps her aunt around the house to keep her husband happy. But it is easy for a man to fall out of love, to discard a wife he does not want anymore and who cannot give him a son.
There, in the city, Lillian also finds her sister, Nakato, who is a prostitute and learns the truth of what really happened when she left, and why their mother would not help her sister. It is brutal, but it is what so many women endure – along with child marriages and female genital mutilation – both of which are plot points in this book.
I Am Change is an ode to the women of Uganda (and other countries), to their strength and their determination in wanting more and working for change in their country. The book is tender and respectful of what they got through, but it does not shy away from the hard questions and topics either.
Reviewed by Verushka Byrow