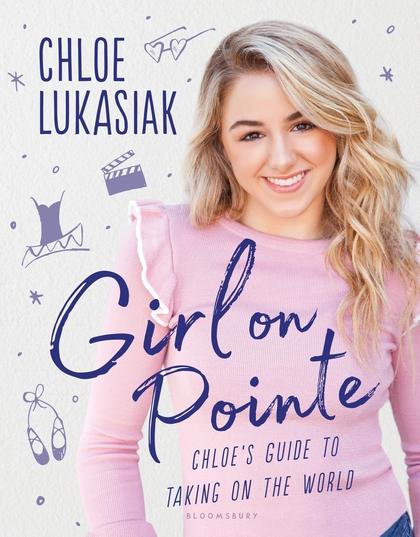 Chloe Lukasiak, Girl on Pointe: Chloe's guide to taking on the world, Bloomsbury Australia, 1 Feb 2018, 208pp.,  $19.99 (pbk),  ISBN: 9781408898253
Chloe Lukasiak is the 15 year old retired star of Dance Moms, a reality TV show on pay television. Chloe writes, with a poignant young rawness, of her experiences as an elite dance competitor, and the direction her life has gone since her initial involvement in the program at age nine. She writes frankly of her anxiety, the cyber bullying she has experienced (some of which occurred because of an unusual eye condition), and the important support of her family. The text is studded with photographs of Chloe and her friends/family, from early childhood to the set of Dance Moms to posed selfies. Also included are poems, short stories and inspirational quotes.
Chloe has millions of subscribers to her YouTube channel, and similar numbers following her on Instagram, Twitter and Facebook. This book would no doubt appeal to her young followers, offering glimpses into a life that may look glamorous on the stage, but is studded with challenges.
Reviewed by Pam Harvey